Hello there! Welcome to the Light Stays Retreat page.
Do you find it challenging to stick to a healthy lifestyle? You are not alone; many people have trouble leading the health-conscious journey they wish for. It does not matter; it can be mentally, physically, or spiritually. And it is not like we do not know what to do to create better versions of ourselves. We know. But still, we won't stick to it. Or even more unfortunate, life won't let us live healthily.
And that is why we created this retreat page; to help you ease into a healthy lifestyle without much strain.
Wellness retreats are a genius idea to indulge in healthy living. (1) First, they are fun and won't feel strenuous. And secondly, they give you a break from your daily life and allow you to focus on your wellness. 
But where is the best location to go for wellness retreats? That is our business; read on to find how we work it out.
Finding the Best Retreat Centers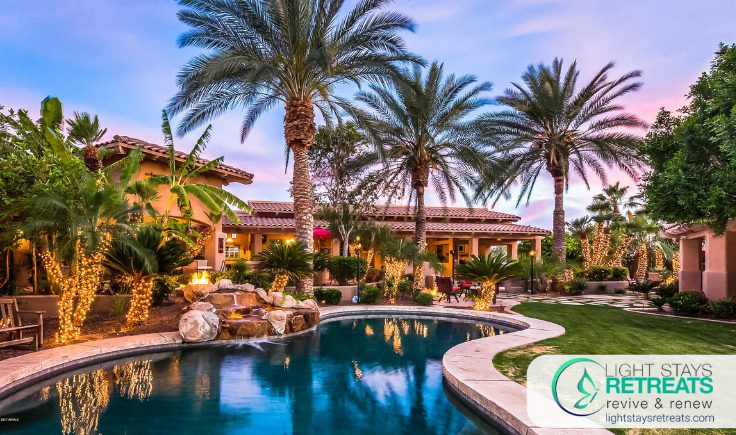 Locating retreat centers can be hectic. As you may already know, Asia and South America are huge on retreats. However, there are many retreat centers in the United States. You will be spoilt for choice, especially if you would love to explore retreats in California. However, we want you to go to the best of the best retreat centers. And if you ask us, a retreat center is where you go to:
Have fun and take a break from stressful life;
Learn from like-minded people and professionals;
And most importantly, change and improve an aspect of your life and health.
Our joy at Light Stays Retreat is to help you choose the best retreat centers. We want you to transform your life in the most adventurous way possible. And most importantly, we want you to find value for your money.
Are you wondering how we come across all the fantastic retreat centers? First, we do our research, of course. We found all the information needed. Secondly, we take a stay at the retreat center. This enables us to bring you first-hand experience. Therefore, any retreat center you come across on our page is from first-hand experience and not from mere hearsay.
Making Health Consciousness Adventurous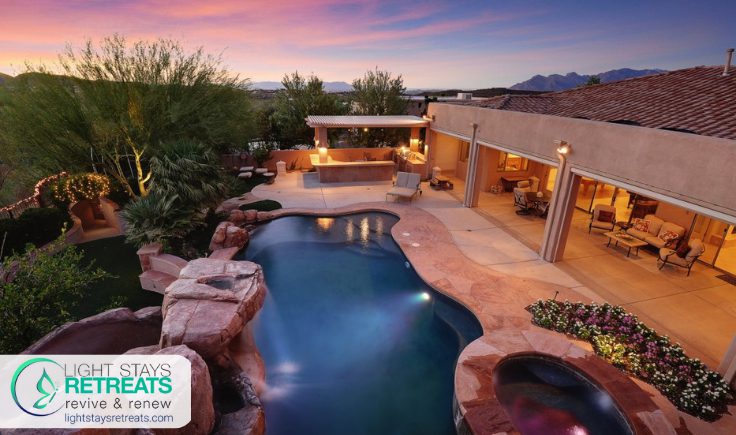 We are thorough in finding the best locations. We are about having fun while transforming our lifestyles. And, we would love you to perceive a retreat as a life-transforming vacation. Want to take in the breathtaking land formations in Arizona, such as the Grand Canyon? We have top Arizona Retreats that would let you take advantage of that. We are trying to say that you choose the destination, and we recommend the best retreat centers in your destination.
Simple, our work is to discover the best places for your retreats. We love the adventure and thrill that come with this journey. Even more, we love sharing this journey with you. Join us in exploring our health-conscious wanderlust desires.
We visit the places beforehand so that you can get the best. We do the hand-picking for you, just our contribution in making the wellness journey adventurous for everyone out there.
As you visit our retreat centers, remember to tell us your experience while at them. We would love to hear from you too. 
Sources:
https://www.webmd.com/balance/features/go-on-a-meditation-retreat