A wellness retreat is a sure way to improve your health and body well-being.
To live a healthier life, you have to get a good night's sleep, eat many veggies, and exercise. However, did you know that traveling to wellness retreat centers could propel you to the peak of your health?
Travel and wellness retreats are suitable for both your mental and physical health. Many people would love to travel the world. And lucky for us, wellness retreats are now a thing that we can now embrace. It is no longer about just seeing the world. We are now spicing up our wanderlust with meaningful retreats.
Are you curious about what more wellness retreats have to offer? Keep reading for more.
What is a Wellness Retreat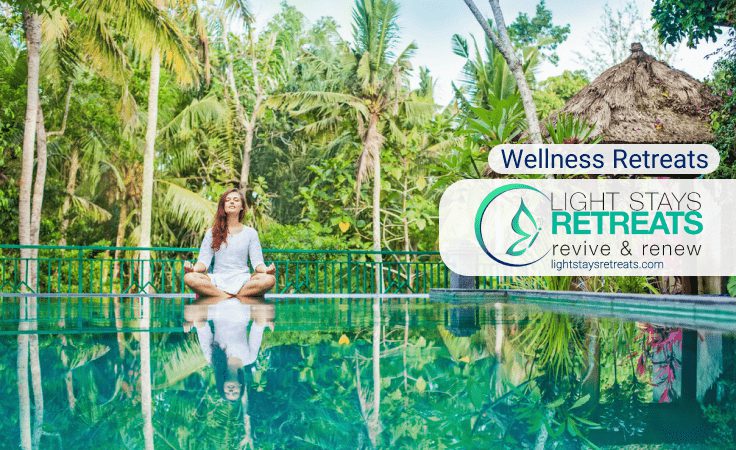 Quenching my wanderlust while satisfying my soul. That is what we would say if asked to describe what a wellness retreat is at a glance.
A retreat is a quiet and secluded place where you can relax from your daily duties. A wellness retreat is, therefore, travel to improve one's health and well-being. The physical, psychological, and spiritual activities in the wellness retreat will give you much-needed health benefits.
We love to think of wellness retreats as stepping out of your daily life pattern to:
boost your immune system,
improve your brain health,
relax your mind,
decrease stress.
Why Do People Go in Wellness Retreats?
In a wellness center, we forget about our challenges and past experiences. We, therefore, get into a zone of calmness and find inward peace.
Besides, it gives us time to focus on our health. (1) In our daily lives, we neglect healthy habits and focus on securing the bag. And, before you realize it, your health would be deteriorating quickly.
Furthermore, studies reveal that people who consistently take time off from work are more productive when they are at work.
What Do People Do on These Retreats?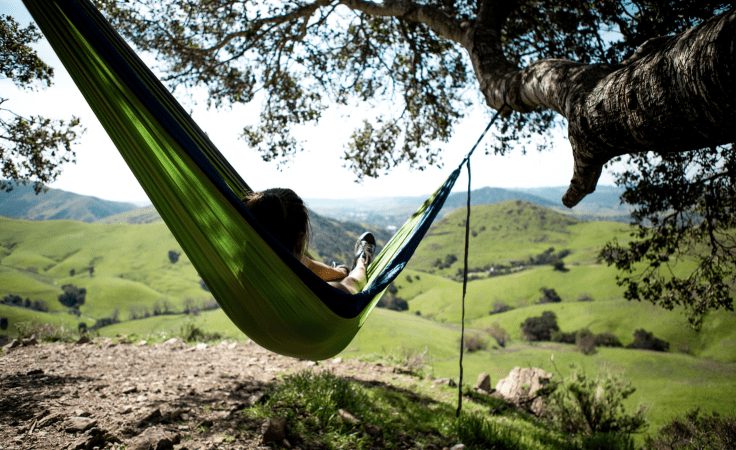 Wellness retreats have become more diverse. Therefore, one can do anything they want to do with it. (2) However, what you do there will depend on your wellness goals.
What you should expect from your wellness experience at a wellness facility will include:
silent meditative retreats,
wilderness adventure,
creative discovery trips,
nutritional reset,
self-love lessons,
resetting your body and mind.
Furthermore, you will enjoy the following:
Getting in touch with your spiritual side,
Rejuvenation of health and happiness,
Relation of your body, soul and mind.
In addition, some wellness programs will also have activities like:
boating,
wellness classes on self-care,
long days at the beach,
Trips to the market,
outdoors patios,
festivals,
massages.
However, all these depend on the wellness retreat that you select.
How Much Does a Wellness Retreat Cost?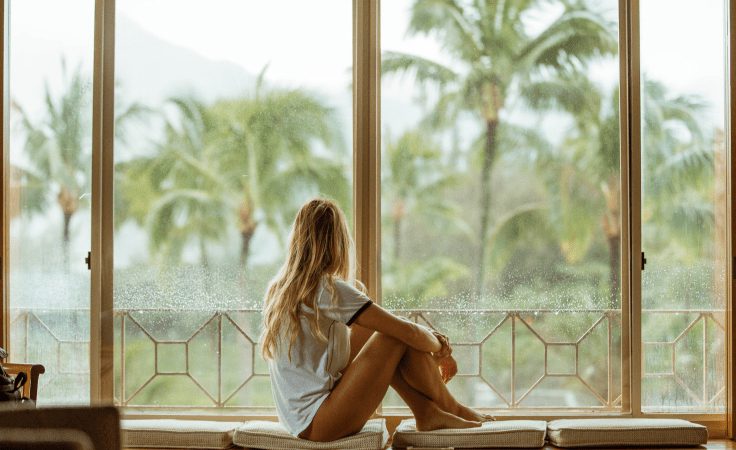 All wellness retreats have different things to offer. Therefore, the prices of the retreats will vary greatly.
However, the length of your stay at the retreat facility will determine the cost of your stay. Longer stays at a wellness resort will be great for your body and soul but will be expensive. Many of them will cost anything from $55 to $400 per night.
Furthermore, some of them contain some luxury. A luxury retreat is a great way to go for meditation while enjoying the soft side of life.
Why are Wellness Retreats Important?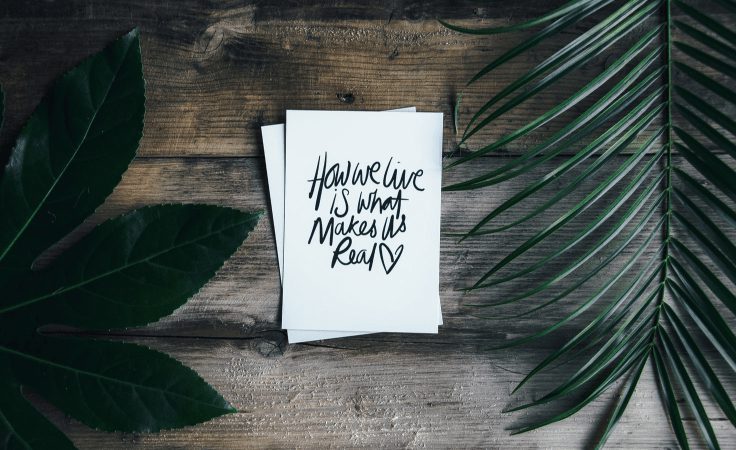 When you arrive at a wellness resort, you will most likely receive a wellness timetable. And maybe an alcohol-free shake. This is unlike arriving in a fancy hotel where you are handed a glass of fizz and a cool towel.
But still, people are choosing wellness retreats over fancy hotels. And you ask why? It is because retreats are scientifically proven to accelerate your wellness journey.
Here are some benefits of going on a wellness retreat.
Time to Focus on Yourself and Learn New Skills
A wellness retreat is an excellent time to focus on your holistic wellness.
In our daily life, we often forget about self-care. It has become normal to fix workout sessions during lunchtime or later in the evening. Therefore, going on a wellness retreat gives you time to focus on yourself. The body treatment you receive at a wellness retreat does your body great. Furthermore, you get the time to learn new skills and build healthy habits.
Your body and soul will appreciate the lack of distractions in a wellness facility. This and expert teachers will help you:
transform your body health for the better,
learn new skills such as healthy nutrition, which will be helpful in the long-term.
Still, under learning new skills, we would love to recommend a yoga wellness retreat to you. They are excellent for learning new yoga poses
Eat Well on Holiday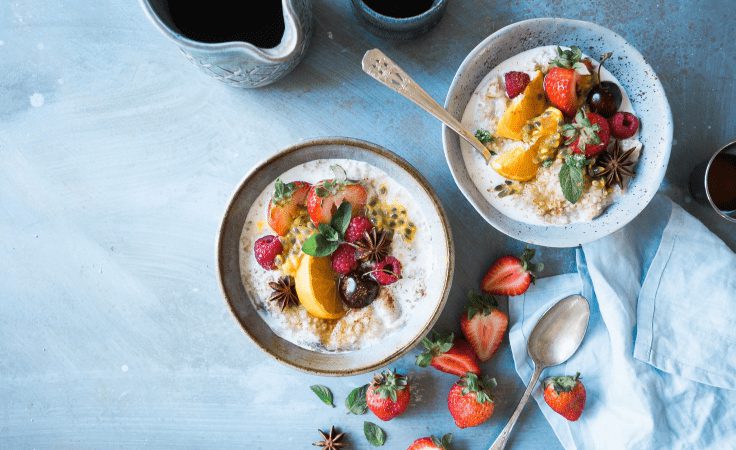 On regular summer holidays, junk food is often the order of the day.
And this is another benefit wellness resorts offer you. At a wellness resort, the menu is packed with healthy foods. These will help you:
detox,
consume much-needed nutrients,
feel better,
stick to healthy menus after leaving the facility.
Besides, there are wellness retreats in California that have fasting menus or raw diets. For example, a resort offering a plant-based detox can easily lead you to your weight loss goals.
Feel-Good Treatments
California's lifestyle can get overwhelming. Despite this, we barely find time to truly relax and interact with nature. And this is why you should get wellness retreat classes and sessions once in a while.
Wellness retreats are filled with:
long-spa sessions,
lavish massages.
Who wouldn't want a feel-good weekend to relax? A wellness resort timetable is often packed with spa treatments and massages that you need to refresh.
Time To Give Yourself A Digital Detox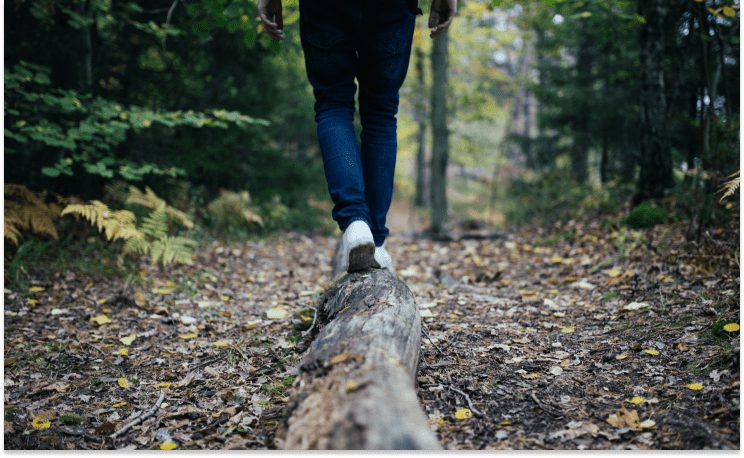 What is the schedule of your daily life? It includes a time of the day when you have to deal with phone notifications or a fast-paced city. Or both. These two can slowly wear you out. If you never take time from the city or phone, you may never realize how much they are wearing you out. Step out to feel the difference.
This is what we call a digital detox. To temporarily withdraw from that lifestyle and just unwind in nature is superb for your mental health.
Did you know that prolonged use of social media and exposure to rushed city life is associated with stress and depression? Giving yourself a break will work magic.
Meet Like-Minded People
One thing you will love about a wellness retreat is the support group you will create. Nothing works well for a wellness journey than meeting like-minded people and learning from each other. First, you will be in wellness groups, and you can share your wellness journey. Experiences such as hiking are even more worthwhile and memorable if you do it in a group.
Secondly, being in touch with your wellness teacher will teach you a lot. You can learn anything from quitting unhealthy eating habits to giving wellness offerings or tricks to healthy aging.
The best thing about meeting like-minded people is creating a life-long support system.
How Do You Plan to Go to a Wellness Resort?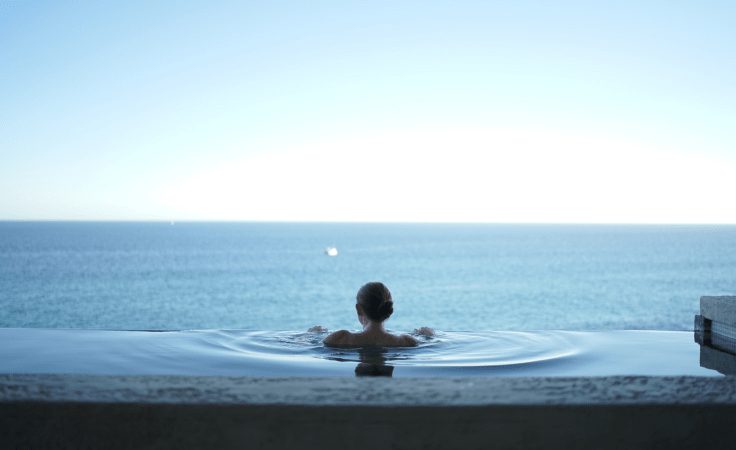 Traveling should be more than just packing your bags and flying to your dream destination. It is not only about escaping from daily life. Traveling should be enriched by adventure, relaxation, and cultural enrichment. Therefore, your body and mind should feel satisfaction at the end of the vacation.
This means two things:
you have to choose the wellness facility for you,
You have to prepare well for the retreat.
We help you prepare for the retreat below.
Preparing for a Wellness Retreat
Ask yourself the following questions:
What do you want to do on your next vacation? Do you want to hike on the mountainous region and rolling hills of Southern California? Or are beaches your best idea for relaxation?
Do you want to travel domestic or are you going international? Either way, ensure your relevant documents are up to date.
What are you looking to achieve from the retreat? Is it weight loss? Or maybe to relax and refresh in the largest spa you have ever been to? Is it to learn the art of meditation? Or would you love to receive guidance on healthy living?
What more than the place have to offer? Does the place offer sha wellness?
What are the costs? Do you think the costs are worth the services offered? Is everything all-inclusive? If not, will you be comfortable paying for the excluded services?
What do you need to carry to the retreat center? Create a packing list and start tick off one by one. It is ideal to have everything you need while still managing to travel light.
Wellness Retreat FAQs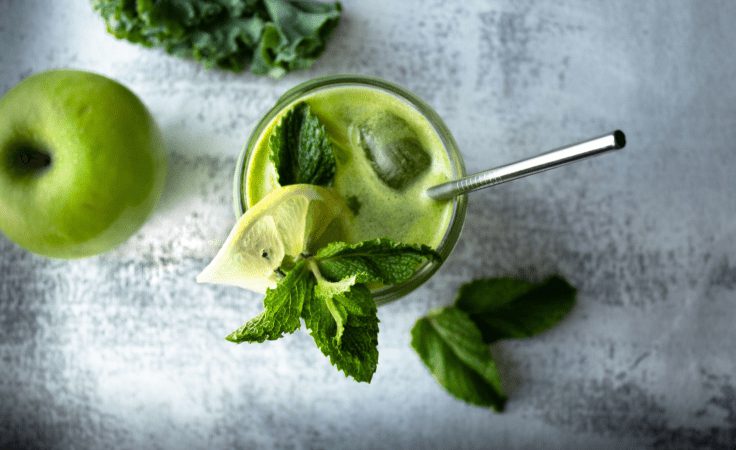 We answer some wellness retreat FAQs below. This is to clear any more queries you may still have.
What is a Wellness Retreat?
A wellness retreat is going for a vacation on a facility that lets you unwind healthily. Wellness facilities aim to make your holidays more adventurous while still giving them meaning.
How Much Does A Wellness Retreat Cost?
You can pay anywhere from $50 to over $400 per night. However, there are so many options. You, therefore, get to choose one with facilities you want and charges you can afford.
What Does a Wellness Retreat Include?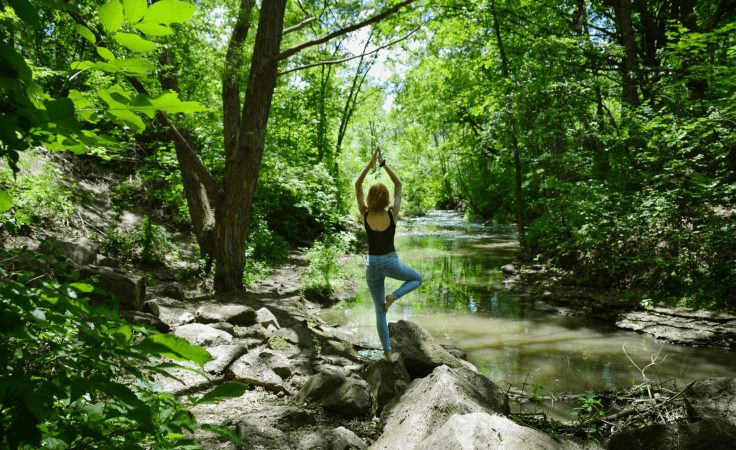 Wellness retreats are huge on relaxation. Your stay there may include exercises, adventure, classes on healthy living, detoxification, and healthy eating.
Why Are Wellness Retreats Important?
Wellness retreats help us refresh, heal, learn healthy living, practice meditation, and take a break to rediscover ourselves.
Final Thoughts
Voila! That is it for our wellness retreat journey. At this juncture, we are sure you can select a retreat center, pack your bags, and travel to rediscover yourself. We are sure that you see the importance of adding value to your travel.
Go now see the world as you refresh and enrich your body, mind, and soul. It will be completely worth it. Remember that a mind that is stretched by a new experience can never go back to its old dimensions.
Sources:
1 https://www.smh.com.au/lifestyle/health-and-wellness/it-was-life-changing-what-you-can-hope-to-gain-from-a-health-retreat-20200225-p5449b.html
2 https://medium.com/thrive-global/3-things-a-silent-retreat-teaches-you-that-you-cant-learn-anywhere-else-2185c0b6bb2