Are you planning to go on a weight loss retreat? Great, because we are just about to break everything down for you.
Let's get honest here; the weight loss journey can be daunting. The strenuous exercises and getting into not-so-delicious meals can be challenging. Oh, you don't even want to talk about trashing your unhealthy lifestyle; it is tough.
Want to know why people give up on weight loss altogether? It's how challenging and boring the weight loss journey is.
What if we told you you could spice up your weight loss journey? Yes, we are talking about weight loss retreats. A weight loss retreat will make the journey more fun and adventurous. Wait. Weight loss, fun, and adventure in one sentence? Who wouldn't want that?
We break everything down for you. Let's have fun as we get in shape.
What is a Weight Loss Retreat?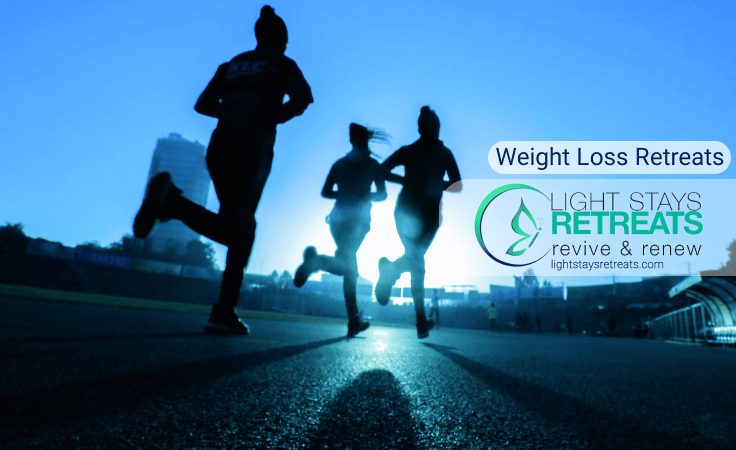 Weight loss retreat runs healthy weight programs. Weight loss resorts organize programs for their guests who are seeking to get into their fitness journey. The vacation away-from experience helps people jump-start a healthier life.
The fitness retreats are suitable for:
people who would love to break the monotony of their daily fitness routine;
anybody looking to start healthy living by losing weight;
individuals that are looking to go stronger on their healthy lifestyle.
Why Do People Go to Weight Loss Retreats?
Of course, to lose weight. But you can go to the gym and lose weight. So, why do people still go-to weight loss resorts? What does a weight loss spa offer that you cannot get from your daily home-workout?
Here are reasons why people go on weight loss retreats:
To Receive Coaching from Experts
At a weight loss camp, you will meet both fitness and healthy eating experts. When you sign up for the camp, you will receive the best professional guidance.
Furthermore, learning from experts helps you acquire lifelong habits. For example, you may learn healthy eating habits. From the nutritionists, you can get tips to organize your fasting retreat at home. These will stick by you throughout your life.
Also, you will get to work out with reduced injury risks. Working out often puts people at risk of injury. However, working with professional training reduces the risk of injuries.
To Learn the Basics of a Healthy Diet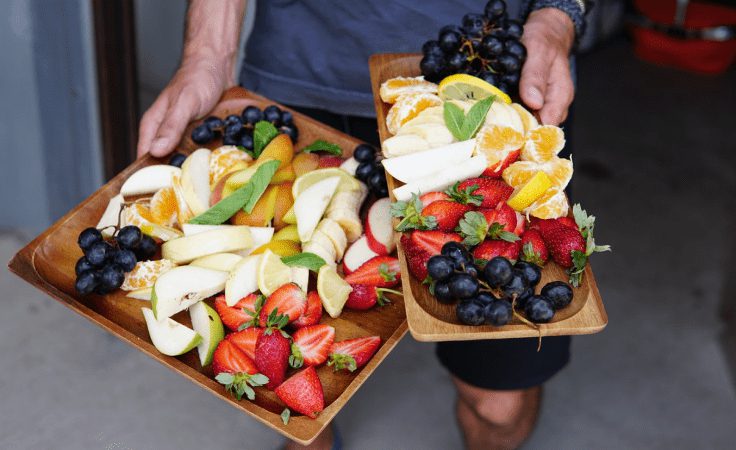 There is no losing weight healthily without eating healthy meals. At the weight loss camp, you will learn about healthy eating.
When people hear of healthy eating, they immediately start thinking of all the boring foods. What if we told you how weight loss spas might help you make healthy foods even more fun and exciting to eat?
A lot of people cannot seem to overcome the need to eat junk and fast foods. A weight loss spas professional will help you replace junk with nutritious meals. This approach will help you know how to make nutritious foods more enjoyable. And, you will learn to keep up with these healthy habits even after you leave the camp.
You will Have fun
Fitness retreats offer many fun exercise classes. Your fitness classes will no longer be boring. In addition, you will leave with skills that will help ensure you enjoy your fitness journey.
The thought of working out will no longer be hard. Go ahead, get exercise classes and make your fitness routine fun.
What To Expect at a Weight Loss Resort
If it's your first time going to a weight loss spa, you obviously have expectations. And to put it generally, many people expect to get in shape. Or to shed the excess fats. However, some steps and aspects will eventually lead to weight loss.
These are some of the things you should encounter at fitness resorts:
A Supportive Staff who Excels at Working with Individuals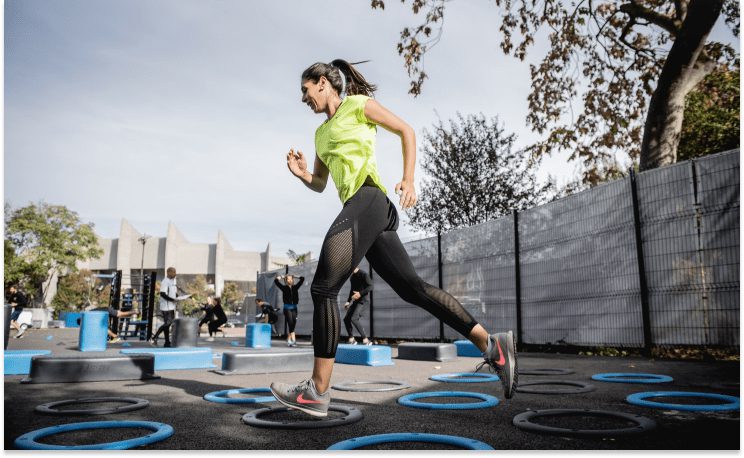 There is nothing like 'one size fits all' when it comes to health. And that applies to weight loss programs and weight management too.
The resorts often have fitness and nutrition professionals. However, some fitness resorts employ medical professionals to go a step further in the fitness journey. The medical professionals will collaborate with the other staff to help deal with:
metabolic testing,
eating disorders and food addiction,
Health and wellbeing of guests.
The staff and medical professionals should provide personalized programs that help you achieve your weight loss goals.
Revisiting healthy Eating Habits and Exploring New Methods of Food Preparation
Healthy eating habits require consistent:
motivation,
direction,
motivation,
the effort to avoid convenience foods.
At a wellness resort for weight loss, you will learn how to understand the benefits of healthy eating. You will also learn new recipes to prepare good food. Learning preparation will help you keep the habit in the long run.
Results – Measuring Progress through Defined Systems
How will you know that the weight loss is benefiting you? Through measuring results. Remember that what can be measured can be improved.
Note: The key to optimizing health and maximizing weight loss is through consistently measuring the body changes over time. If measurements are not involved, then the weight loss journey can as well be considered void.
Weight loss retreats provide evidence-based data. They have a system of measurement designed to help guests healthily optimize their journey.
Note: The measurement system in a weight loss program should be based on statistical data and never just on mere observation.
What will Happen to Your Body When You Start Weight Loss Retreat?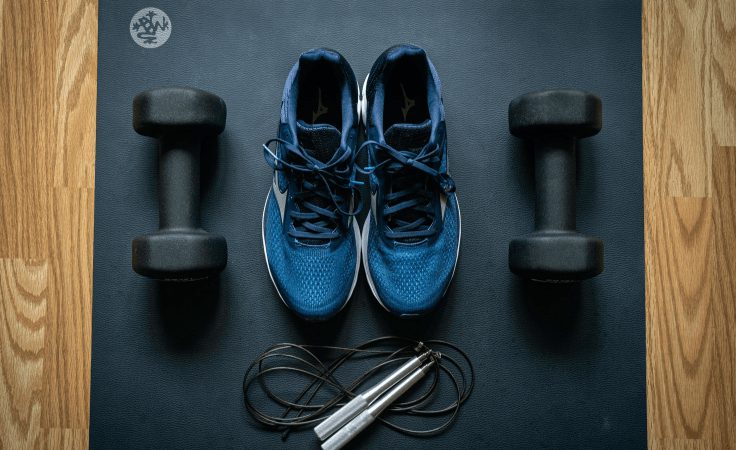 When you are under weight-loss programs, you want to see the physical transformation. And that is the main reason people go to a fitness retreat.
Here are some changes you may notice when you start attending weight loss retreats:
Weight Loss
But of course! The healthy lifestyle that comes in weight loss programs will help you shed the excess fats.
Chances are you never achieved your weight loss goals due to unhealthy living. However, you will acquire your weight loss goals with fun and controlled exercise classes, topped up with mindful eating practices.
You may lose a few pounds during the retreats. However, some people have lost up to a remarkable 50 pounds while staying at a weight loss camp.
If you keep up with the nutritional guidance and advice from the exercise physiologists even after leaving the camp, you will enjoy:
healthy weight maintenance,
active lifestyle.
Increased Energy
The retreats are not all about weight loss experience. The workout will boost your muscle strength and endurance. Wondering how that happens? Exercise increases supply of oxygen and nutrients to body tissues. Exercises also help the cardiovascular system to work more efficiently. When the heart and lungs function correctly, the body produces more energy.
Better Sleep
A good night's sleep helps you improve your everyday life. It is suitable for stress management and your overall health.
Being active all day will help you fall asleep faster and better.
Benefits of Going to Weight Loss Retreat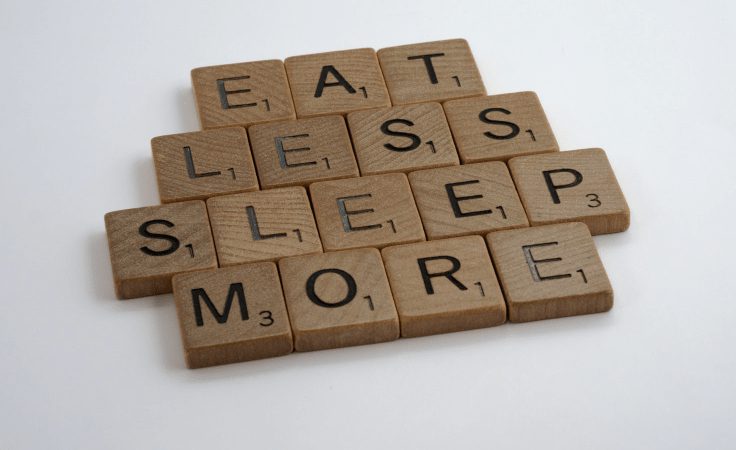 We discuss the benefits of weight loss retreats below. (1) If you choose your weight loss retreat well, you are guaranteed to enjoy the following benefits.
Motivation and Support
It is no longer a secret; weight loss retreats are taking over because of the supportive environment they offer their guests.
Weight loss requires you to have both emotional and physical support. Issues such as stress or lack of enough rest can quickly reverse weight loss.
In a wellness resort, you live a healthy life. You also learn how to keep living it even after you leave. You will also receive motivation to keep pushing towards your weight loss goals. And trust me, nothing feels good like an expert telling you how well you are doing.
Fully Focus on Yourself
"I don't have time to go to the gym."
"I have work till 8 pm. So I will hit the gym at 9 pm."
" I am so exhausted; I will have to skip work out today."
"Ordering out will save me. I am too exhausted to prepare healthy foods today."
These are the situations that pull our weight loss journey behind. And we have to accept this; we have all been here once or even daily.
Fortunately, at a weight-loss resort, you will leave all these behind. There, you will spend time fully immersed in an effectively structured program. You will have the privilege to entirely focus on yourself. Yes, focusing on our well-being has turned out to be a privilege. Unfortunate.
When you fully immerse yourself in self-care, and in this case, weight loss and healthy living, benefits are achieved faster.
Lifestyle Changes
Weight loss retreats teach people long-term healthy behaviors.
Have you ever cut weight and regained it shortly after? Chances are you were into short-term dieting and abandoned it immediately after achieving your goals. Now you don't want that temporary success.
The strong impression of healthy living you achieve at a wellness resort will be long-lasting. You will retain a healthy lifestyle, which in the long run will result in:
happier life,
more satisfying daily existence,
reduced risks to diseases,
maintenance of a healthy weight.
Remember: Keep living by the tips you acquired from the resort even after leaving. You do not want to suffer a weight gain afterward.
How Much Do Weight Loss Resorts Cost?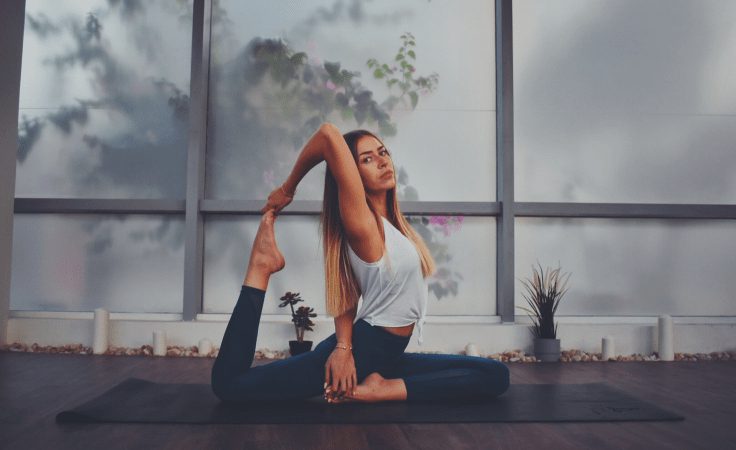 Many weight loss resorts cost anything from $2000 to $7000 per week. We hate not to give you a round figure, but that is it. There are many variations when it comes to weight loss retreats. And for this, placing a round figure as an estimation becomes difficult.
Why are Weight Loss Retreats Expensive?
You will bump into weight loss retreats that cost up to over $2000 per night in your search. Many people would dismiss this as being too costly. Or, they will associate it with the weight loss resorts selling luxury instead of guiding you on healthy living.
But it is more than just luxury.
And, we assure you that the price is entirely worth it. Your health will thank you back for investing in it.
These are reasons why weight loss retreats are expensive:
Maintaining a Staff of Industry Professionals
Maintaining a staff of professionals is not cheap. Many resorts have:
exercise and fitness physiologists,
professional doctors,
personal training gurus,
nutritionists.
To provide you with the best and healthy experience, the wellness retreat employ the above professionals. It is the only way to get a comprehensive, premium and quality experience.
Also, getting personalized nutritional menus and fitness programs for every guest calls for the employment of adequate staff.
Maintaining a Luxury Resort
Many people love to couple up a wellness retreat with vacationing. You want to get your body health on track while still relaxing your body and mind.
This is why many resorts have state-of-the-art facilities. You will possibly have lavish accommodation and treatment. The price of maintaining the luxury culinary and accommodation is costly.
Technology and Equipment
To succeed in modern-day fitness programs, a fitness resort has to invest heavily in fitness equipment.
The innovation in the fitness world is constant, and any top fitness resort would keep up with the evolution. Today, what everyone wants is to maximize exercising benefits while minimizing any risks of injury. This is an excellent way to optimize your fitness journey. Investing and maintaining such fitness machines is pricey.
Furthermore, many fitness resorts use improved computer and monitoring equipment. These are intelligent machines that provide trainers with invaluable data such as your heart rate. Investing and maintaining these machines will increase the cost of going on a wellness retreat.
All-inclusive Prices
Yes, prices are that high because the retreat center caters to everything. Some will require you to just show up. They will even provide your fitness wear. How cool?
If you sum up the accommodation, food, training, entertainment and more, the price will go high.
We recommend a fitness resort that has everything all-inclusive. At first glance, if you are in search of an "affordable weight loss retreat near me," chances are you will get tempted by the pay-as-you-go retreat centers. They may appear cheaper, but paying for your amenities daily may end up being more expensive. Furthermore, many all-inclusive retreat centers rarely have any hidden prices. You pay the one-time fee, and you are good to go. It is a simpler way to budget.
Getting Ready to Attend a Weight Loss Program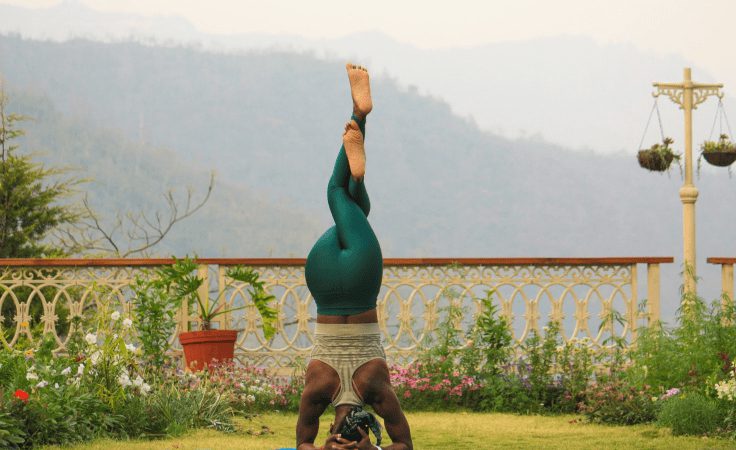 Going to a weight-loss resort is one thing. However, it is entirely a different thing to get the most out of it. Not everyone leaves a weight loss retreat and lives their best life ever after. To some, it ended up feeling like a waste of time and money.
We, however, want you to get value for your time and money. It is our happiness to ensure that you get and maintain a healthy lifestyle from the resort.
We give you tips that will help make the time you spend at the resort successful.
Consider and Establish Goals
What is your reason for going on a weight loss retreat? Our correct guess would be to lose weight. A substantial amount of weight. Great!
But it should be more than that. Set a goal to learn the following while at a weight loss retreat:
prepare healthy meals,
ditch unhealthy eating habits,
burn fats while working out,
Getting rid of unhealthy lifestyle.
Goals are usually individual. However, if your goals for attending a weight-loss resort are far from the ones above, you may end up struggling with weight management and weight gain.
Factor an Investment in Weight Loss
Think of a weight loss retreat as an investment.
And as you prepare to go to that retreat, we recommend that you do some calculations.
How much have you been paying for gym memberships without tangible results?
What is the amount you pay your trainer?
How about the "special meals" you have been investing in?
From your calculations, you will realize that the sum is not far from going on a weight-loss resort. Find something affordable and suitable for you.
Explore Several Options
Don't go online and select the first weight loss boot camp retreat you bump into. There are many weight loss resorts USA.
Take your time and learn about the unique benefits each one has to offer. Keep searching until you find something that perfectly suits you. There are so many; you will be spoiled for choices.
Make Contact with Several Options
Contact several options that have caught your attention. Just researching and never sending inquiries is not enough.
Making contacts give you an opportunity to:
learn more about the programs,
speak to a representative or professional to learn more about the experience;
contact a previous guest to learn about their experience.
Gaining such information will help you make the right decision.
Jump Right In
The only way to shed excess fats is to make changes in your lifestyle. It won't happen while you keep living your everyday life.
Pull that trigger and make your first booking. It would be the start of a lifelong journey of improving and maintaining good health.
What keeps us going in healthy weight maintenance are Toni Sorenson's words, "Weight loss does not begin in the gym with a dumbbell. It starts in your head with a decision." Make that much-needed decision. Looking back several months from now, you will be glad you did.
Weight Loss Retreats Frequently Asked Questions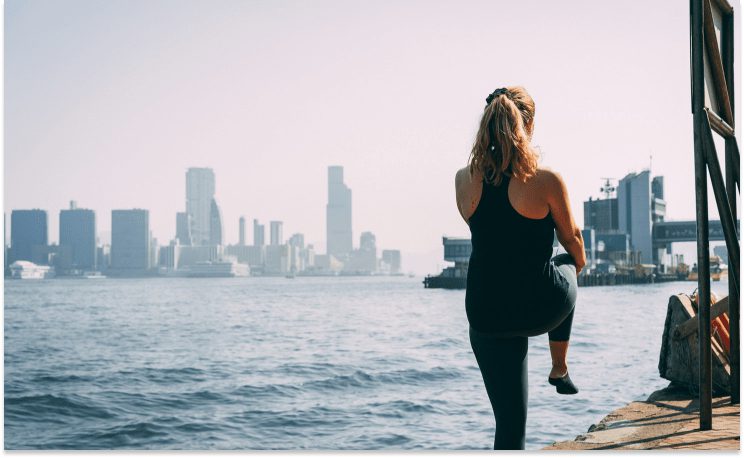 We answer weight loss retreat FAQs below. (2) Losing weight healthily and maintaining a healthy weight can be difficult. We, therefore, want to get everything right. Look at these before you start making any bookings.
Are Weight Loss Camps Effective?
Weight loss camps are super effective. They will help you get on a healthy lifestyle in an instant. Furthermore, they will impart you skills and tips that will help you maintain a healthy lifestyle. You will, therefore, lose weight and maintain it that way.
How Much Does a Wellness Retreat Cost?
Many weight loss retreats cost anything from $2000 to $7000 per week. This price is an all-inclusive estimation.
Final Words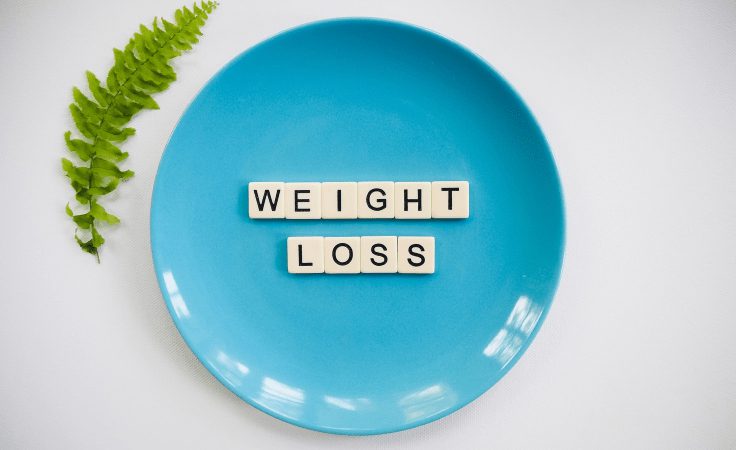 To many people, weight loss entails constant workouts and getting on all sorts of diets. This routine gets boring. And sometimes, it won't just work. For this reason, a lot of people give up on their weight loss goals.
The second scenario is of people who lose weight but regain it back after a few months. Nobody wants to live their dream life temporarily. That is why weight loss boot camps are taking over. These camps make weight loss fun, lively, and adventurous. And, you will leave the camp with life-long skills for healthy living. In short, when you get on this journey of healthy living, there will never be a turning back.
Go ahead, book that weight loss retreat camp. Perceive it as an investment to reward your body and health. Because that is what it is.
Sources:
1 https://www.womenshealthmag.com/weight-loss/a19975513/weight-loss-camps/
2 https://www.womenshealthmag.com/weight-loss/a19996052/weight-loss-resort/