We adore an excellent mountain retreat, thanks to the scenic beauty they come with. And every mountain comes with its uniqueness. Getting to explore the beauty and the uniqueness of different mountains can be restorative.
The best way to visit and consume the mountains and its surrounding is by going to a mountain retreat.
Going on a mountain retreat may at first seem like momentarily escaping from everyday life. But there is more to mountain resorts than that. Just being outdoors and somewhere scenic, for that matter, is good for your health.
We spend a lot of time indoors behind our computers. Or buried in watching TV or playing video games. Or stressed with daily life.
And in all this, we forget to get out and live. This can take a significant toll on both your physical and mental health. And this is why we recommend you go to a mountain site for a retreat, at least once or twice a year.
Getting ready for your mountain retreat escape? We compiled below all the necessary information you need beforehand.
What is a Mountain Retreat?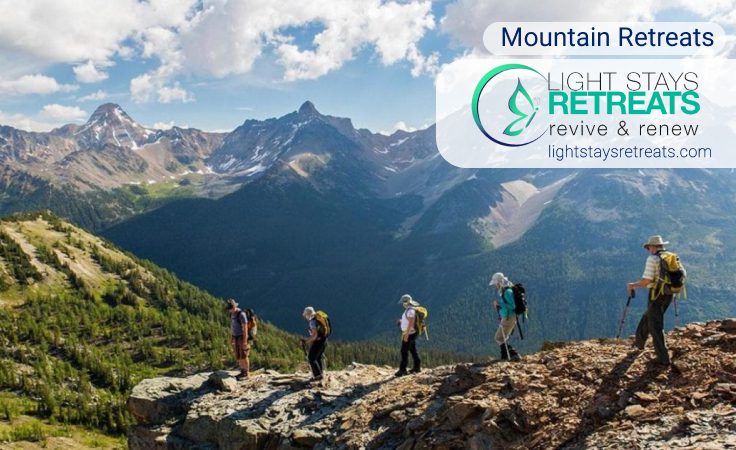 A mountain retreat is an escape to a mountain or a mountainous area. Mountain retreats are keen on giving you and your loved ones ample time in nature. For this reason, we consider escaping to a mountain destination as one of the natural therapies. And it is not just about the scenic beauty that mountain destinations have to offer. You already know of the numerous activities you can take part in during your mountain escapade. Furthermore, being at a higher altitude can impact your mental health considerably.
Simply put, family retreats to the mountain will result in more health and happiness.
Why Do People Go to Mountain Retreat Resorts?
People go for mountain retreats for different reasons. You too could book that mountain-escapade to:
enjoy and interact with nature,
take part in a plethora of mountain activities,
rest and rejuvenate
We discuss in detail the benefits of mountain retreats below.
Mountain Retreats Benefits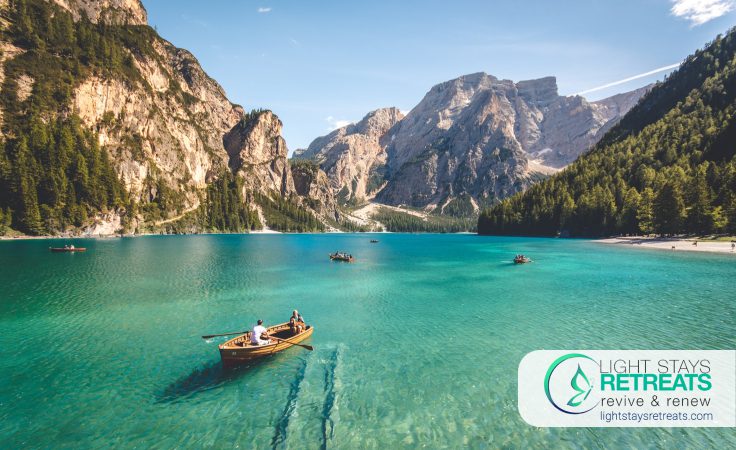 We all get it; going on a retreat is ideal for escaping from that office or game room. Or to escape from the hustle of life. (1) But why does it have to be in the mountains? What do mountains have to offer that other destinations cannot? Here are some of the benefits mountain retreats guarantee you.
Mountain Retreat for Stress Management
Finances. Family and romantic relationships. Too demanding jobs. Life can get so stressful and get you to the edge. Taking a break and going to the mountains is an excellent way to relieve stress. (2)
Mountains are good for wilderness cure, ecotherapy, green time, and mindfulness, which many people keep missing out on. Ever wondered why many people love to go to the mountains for their vacations? It is because of the mental clarity mountain vacations bring. Connecting with nature is a fantastic way to let go of the struggles and develop a conscience clear from everyday life struggles.
Mountain retreats are almost synonymous with taking part in mountain activities. And as you exercise, you teach your body to manage cortisol, the hormone associated with high levels of stress in the body.
This is why we recommend mountain retreats to everyone who has demanding jobs or businesses to take care of. Trust us; your mental health will love your escapade to the mountain.
Mountain Retreat for Fitness
Accept it; working out can sometimes feel like a strenuous task. If it ever feels like you are struggling to keep up with your workout routine, we need you to know that you are not alone. It is a challenging journey for many of us. And for this reason, many people put it off altogether.
But we want you to keep working out to achieve your workout goals. And that is why we recommend mountain fitness as a way to spice up your workouts and fitness journey.
Many activities will help you keep fit and burn some calories at your vacation destination. Take advantage of that and stretch those muscles.
Mountain Retreat for Disconnecting to Connect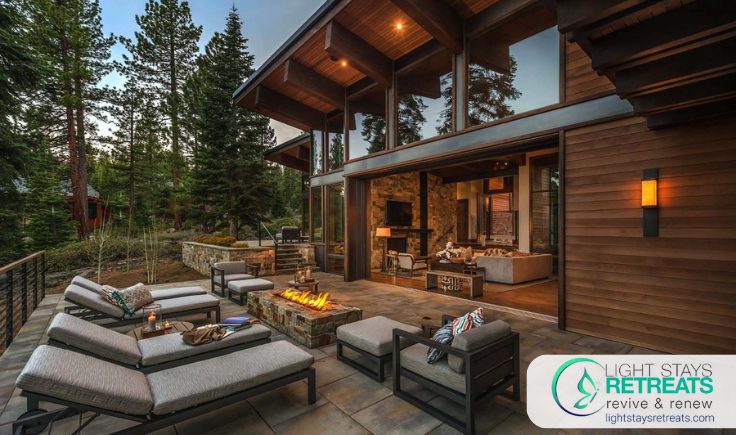 A mountain retreat center allows its guests to disconnect from the world and connect with nature. We can never think of any better way to truly relax.
While traveling to the resort, you will leave behind your tablet, flat-screen TV, laptop, and all other electronics. This is synonymous with having the needed break from social media. Also, you may have to switch off your phone at the resort and focus on connecting with nature and other like-minded people. Furthermore, it is an opportunity to connect on a deeper level with your family.
You can easily find a friendly mountain resort. These come with features such as:
an indoor pool,
accommodations with master bedroom ensuite;
hot tub,
twin beds,
public parking on the property,
fully stocked kitchen and dining table and supplies;
a fireplace.
These family-friendly mountain resorts come with superb amenities. And they are gems, sometimes disguised as the best-kept secret; you may need to do some research to land them. You may also need to make early reservations as they are always in demand.
Mountain Retreats and Mental Health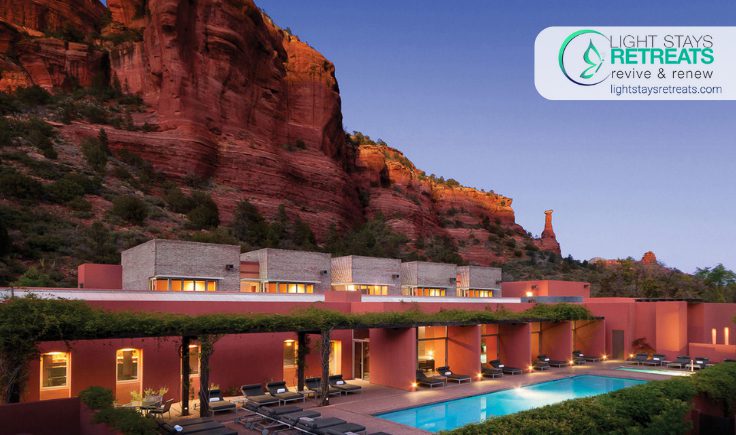 It is no secret that the mental health of the people has been deteriorating over the years. We can blame it on the strenuous life, and maybe on the rush of the town life. However, we can also blame it on overlooking mental health and focusing more on our physical health. Many people ignore their mental well-being and only struggle to pick it up when it is already down the drain.
A mountain resort is a perfect place for adults and children to go for their mental wellness. Here is how a trip to the mountains changes your mental wellness for the better:
Hormones
Mountain retreats are lined up with many physical activities. With these, you will have your body on the move, and hence releasing the feel-good hormones. This will, therefore, improve your mood, reduce stress, and boost general mental wellness.
Yoga
You will enjoy some benefits of a yoga retreat laced in your mountain vacation. The yoga sessions offered while in a mountain retreat can help you improve your physical and mental health.
Excitement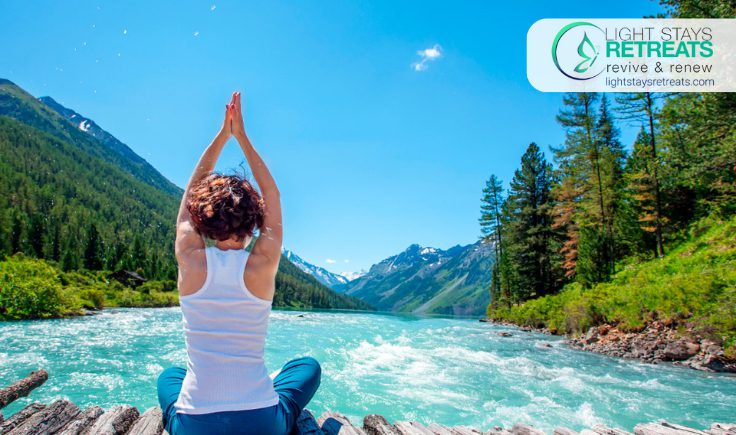 Who wouldn't be excited to go to a scenic mountain resort full of different mountain activities? And the excitement is on a whole new level when your loved ones and friends accompany you.
Your mental health could use some joy and health that come with the different mountain activities.
Fitness
"Kickboxing can help you manage anger."
"Hit the gym whenever you are feeling low or stressed."
You must have heard these, and maybe you are wondering how working out relates to mental health.
First, working out helps burn off excess energy. Secondly, it helps shift off your focus from issues that stress you. Thirdly, working out reduces blood pressure. It furthermore releases endorphins into the bloodstream, which boosts feelings of contentedness.
Climate
Going to a mountain resort helps you step out from your regular climate to experience a different climate. Unless you already have a mountain nearby, or you live on its foot.
Mountains are, most of the time, cold. Therefore, unlike the regular days, your body will be refreshed, and you will also feel more energized.
Activities at Mountain Resorts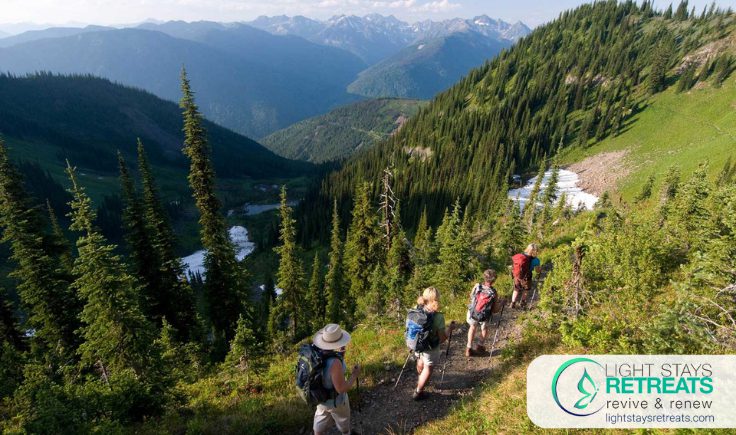 Getting ready to go to that hotel or resort located by the mountains? Great, there are many activities you can take part in. There is no doubt, you will be spoiled for choice.
Here are some of the activities you can expect to find out at a mountain resort:
hiking,
mountain biking and cycling,
rock climbing,
camping,
parachuting,
canyoning,
horse trekking,
mushroom climbing,
hot-air ballooning,
paragliding and hand-gliding.
And every mountain resort comes with its uniqueness; you will be blown away. However, many of them come with a lake, either natural or artificial, nearby. In this case, you can expect to enjoy activities such as:
kayaking,
canoeing,
fishing,
boating,
stand-up paddle-boarding,
water skiing.
How Much Does a Mountain Retreat Cost?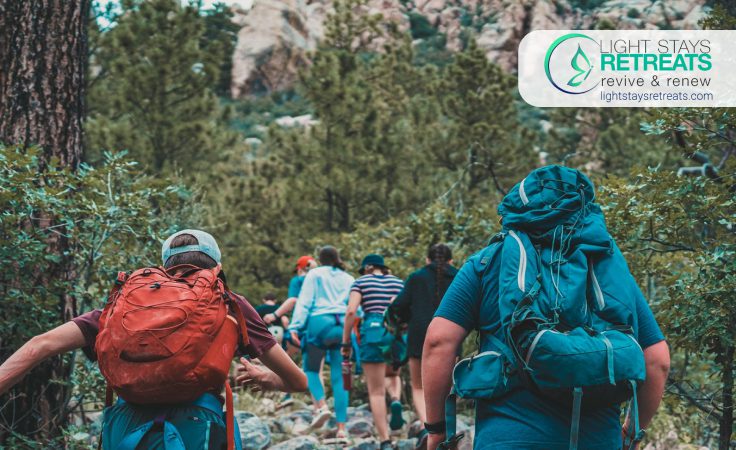 In most cases, overnight mountain retreats packages are priced on a per-person basis. Keep this in mind as you calculate rates when you tag your friends and family along. However, if you go in groups, you and your loved ones will most likely receive a discount.
The rates include accommodations, meals, mountain activities, and use of the provided amenities and facilities. Other extra activities such as yoga may, however, be excluded from the cost. It is often an optional activity, and therefore, pay as you go.
Also, the prices may vary depending on the time of the year and availability. Therefore, if you would love to spend less, be sure to check on the low seasons.
The prices will also vary from a resort to another. However, to give you an estimate, a night at a mountain resort may cost anything from $80-$200 per night.
How To Plan For a Mountain Retreat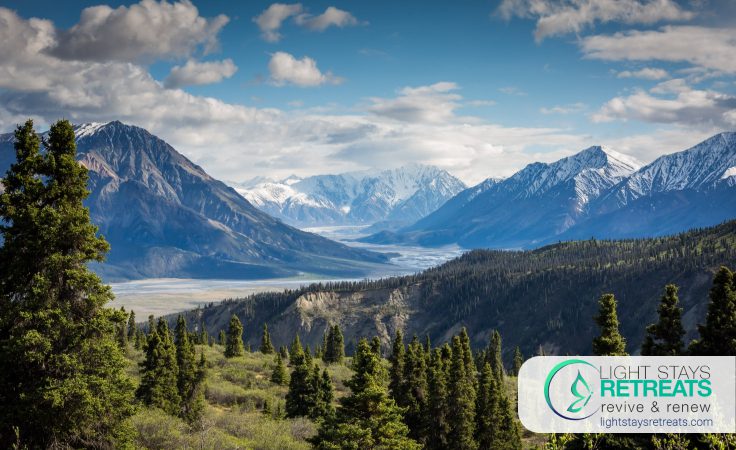 Getting ready to go to your first mountain retreat? No idea on what to pick up while shopping? How about what to pack?
Don't panic. We got you covered. We help you get ready for that mountain retreat below. But before we get into the steps and details in your plans, always ask and answer yourself the following questions?
What mountain am I going to? Is it one of the local attractions, or is it out of the country?
How cold is the area?
What season am I visiting? Summer or winter?
These will help you pack all the right things.
Great, let us now get into the preparation process.
Figure out Travel Plans
How are you traveling to the resort? Is it by car, train or flight? Have everything planned and booked in advance.
If you go by your car, inquire whether the location has a parking lot. If you are taking a flight or train, plan how to move from the airport or train station to the resort. Also, you must book your tickets early. This way, you will avoid the last-minute rush and fare hikes.
Get the Perfect Rental
The rental car you get should accommodate you well. If you are bringing friends and family, you want to ensure it is spacious enough to fit all of you.
If the mountain resort does not offer accommodation, you want to find a hotel or house earlier. Waiting for the last minute could mess you up.
Do you have private bedrooms where everyone could meditate and enjoy their own company when getting a house? Or would you prefer an ample spacious space where you get to connect and know your loved ones even better? Keep this in mind as you get your rentals.
Create an Itinerary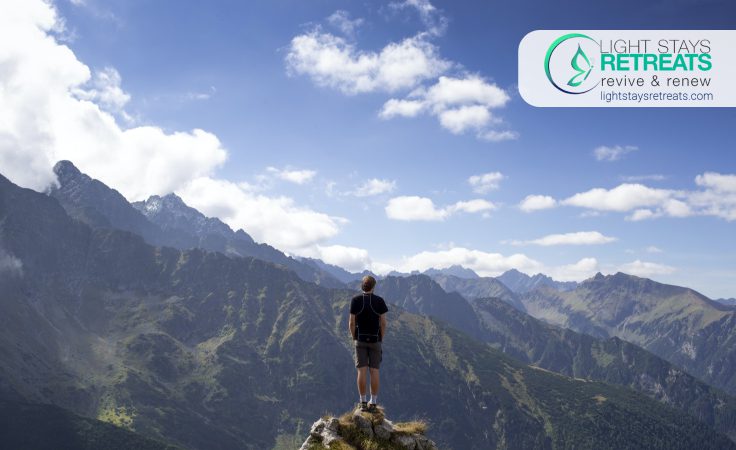 Will your stay at the mountain be fully guided? Or will you have time to explore the site on your own?
Ideally, you have time on your own at the resort. And in this case, you want to participate in activities or stay silent by yourself and meditate. Yes, a silent retreat by the mountain is something your mind will appreciate.
Either way, you need to create an itinerary in advance. This way, you will eliminate time wastage. Also, you don't want to task your mind thinking of activities while already at the resort. This is the time to relax your body and mind.
Packing
Time to get our bags ready and go!
Well, does anyone out there have problems with packing? Do you overpack or under-pack whenever you go on vacation? The packing tips below will help you bring along all the necessary materials without overloading yourself.
Disclaimer: Mountain retreats are very particular. If you have been on another kind of retreat, the items you bring may vary significantly.
Mountain Retreat Packing Tips
Here is how to pack effectively for that mountain retreat:
Check the weather: even though mountains can get a little warm, nights and mornings are often cold. Carry enough warm clothes.
Roll your clothes instead of folding: rolled clothes take less space in your luggage. Since you are carrying some heavy clothing, they can take up a lot of space. And also, rolled clothes are less prone to wrinkling.
Pack liquid in a sealed plastic: altitude changes can cause a container to leak. A plastic bag protects your other items in your bag if leakage does occur.
Avoid over-packing: stick on items with practical performance and style that works for every activity you will do.
Bring two pairs of shoes: activities in the mountain often involve a lot of walking. Pack shoes for hiking or water-resistant sandals.
Mountain Retreat Packing List
In your packing list include:
raincoat: in the mountains, clouds roll in almost every afternoon for a few hours, so for this, a rain jacket is essential;
waterproof sandals,
comfortable hiking shoes,
wool socks,
cotton t-shirts,
hoodies or sweatshirts,
packable jacket,
hat and sunglasses,
headlamp,
medication is any.
Mountain Retreat Frequently Asked Questions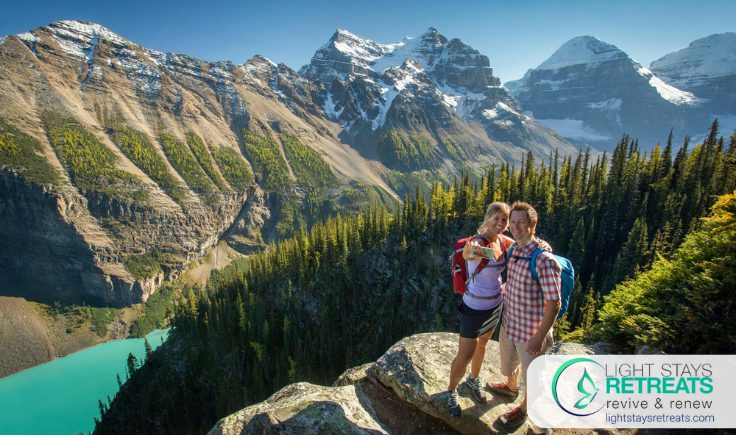 Mountain retreats come with a lot of variations, just like every other mountain comes with its uniqueness. We answer some mountain retreat FAQs to help you get everything clear before you get on the move and your check-in.
What do people do at Mountain Retreats?
There are a lot of activities you can do at a mountain retreat resort. Many people would go to a mountain retreat to enjoy the scenic view, but there is more to it. There are yoga and meditation sessions that go on at a mountain retreat. Furthermore, you are likely to participate in hiking, parachuting, hot-air ballooning, cycling, kayaking, canyoning, and rock climbing.
Where do I go for a Mountain Retreat?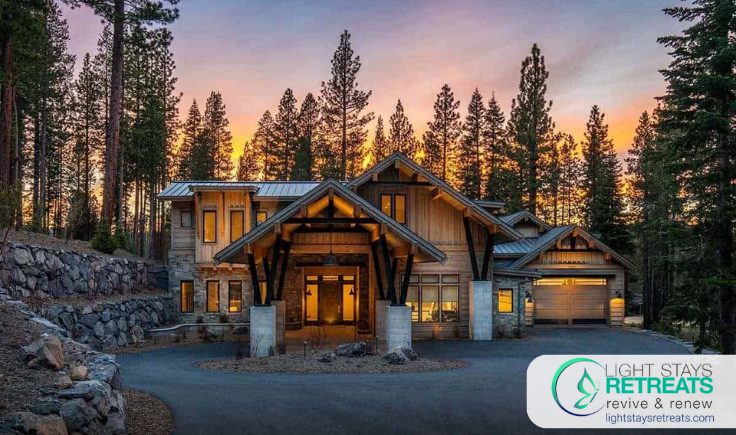 A simple search for "mountain retreat near me" will land you some fantastic destinations. There are a lot of mountain destinations you can land online. Your choice will now depend on the amenities, price, and location.
Final Thoughts
At first glance, a mountain resort seems like just a scenic destination. However, now you can look at it as a fitness center and a place for mental restoration. If you have been looking for a change of environment to reset and explore something out of your ordinary, a mountain location will work best for you.
Do your research to ensure a retreat facility of choice offers precisely what you are looking for. Go ahead and make your reservation.
Every time we think of the mountains, we think of John Muir's words, "We are now in the mountains, and they are in us, kindling enthusiasm, making every nerve quiver, filling every pore and cell of us." It is not a secret; the serenity, peace, and restoration that comes will have you going back for more and more.
Sources:
1 https://www.forbes.com/sites/cassidyrandall/2019/08/29/why-backcountry-yoga-retreats-are-so-popular/
2 https://www.foodandwine.com/travel/wellness-getaways