When you hear of a luxury retreat, you probably wonder how different it is from the other kinds of retreats.
If asked to describe a luxury retreat, we would do it in just two words. Extreme pampering.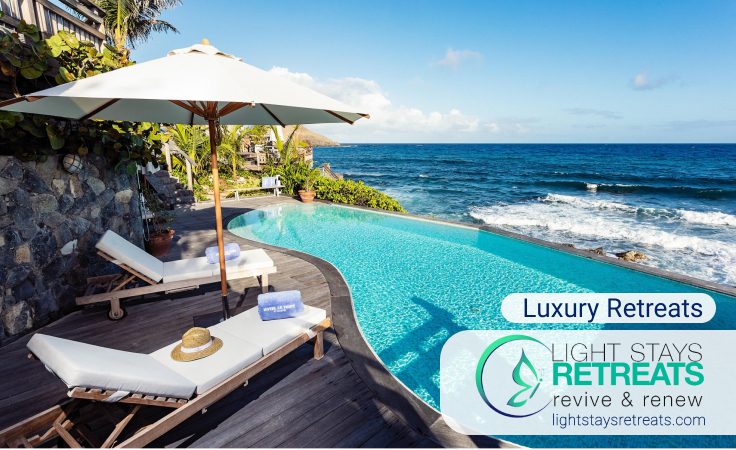 Why do you need to pamper yourself? Of course, to feel good and happy. We all deserve that lavish treatment. However, we would love you to know that luxury retreats are deeper than enjoying the lavish treatment.
Treating yourself well has been proven to boost your health, well-being, and happiness.
Looking for the best luxury retreats to spoil yourself? And maybe give your mental and physical health some boost? Come with us as we explore luxury retreats to the last detail.
What are Luxury Retreats?
Going on vacation to some of the top destinations sometimes ends up being more stressful. You leave your house thinking that you will relax and have fun, only to get disappointed. You arrive at the destination and have to deal with crowds, a messy itinerary, making bookings and reservations. By the end of your vacation; you realize that you are not even relaxed after all.
Enter luxury retreats. Luxury retreats welcome their guests to their high-end luxury villas and give them treatment that is off the charts. (1) There may be other sessions such as a yoga retreat or interaction with nature, but all will be crowned with class, luxury, and sophistication.
Okay, simply put, luxury retreats have state-of-the-art facilities to spoil you. Everyone deserves some spoiling from time to time, especially when taking a break from daily life. And that is why luxury hotels and luxury villas exist.
What are Some of the Features of a Luxury Retreat?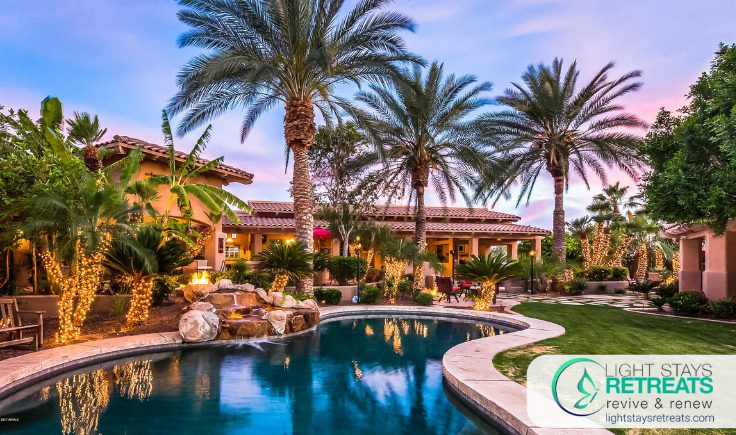 What does spending a weekend at a luxury resort with your family sound like to you? Our guess would be you imagine having a view and also access to a private beach. That seems to be the dream vacation for many people. Here we break down what a whole experience of luxury vacation feels like and what it entails.
Effortless Arrivals to the Luxury Resort
When traveling on your regular vacations, you almost never have to worry about booking transportation and navigating to the hotel. In better cases, the hotels send their buses to the airport to pick their guests.
One thing I adore about luxury resorts is how they pick their guests from their airports. No, it is not any regular pick-up from the airport. You will ride at the back of a luxury car to the hotel. You will not have to worry about how accessible the resort is.
Other than the private pick-up, you will receive an in-person welcome to your accommodation.
Custom Itineraries
Organizing an itinerary is not always easy. And this is why your trip designer at the luxury hotel will create it for you. And since they are experts in vacations, you are sure to have a fantastic time during your vacation. The custom-made itineraries will ensure that every time is utilized well, touring all the key locations and participating in the luxury villa activities.
All travelers appreciate a well-created itinerary that takes care of everything to the last detail.
Expertly Designed Accommodation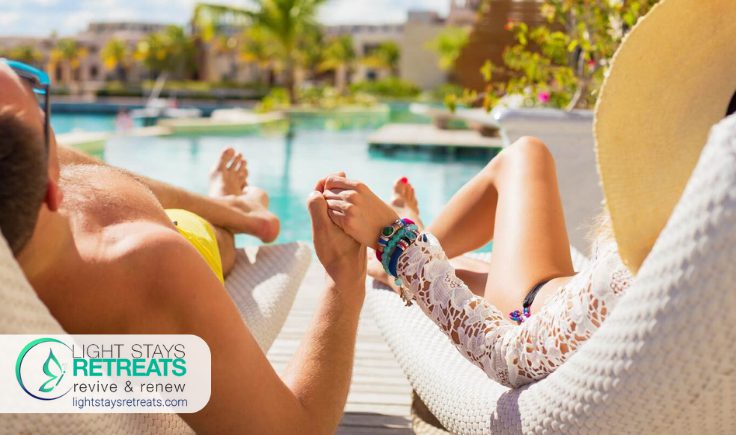 The accommodation at a luxury retreat will take your experience to the next level. Expect to stay in fabulous properties with elegant and sophisticated interiors. It can be a:
five-star hotel,
an authentic ranch,
high-end resort,
stylish country house,
elegant boutique or villa,
magnificent castle.
You will be blown away the second you will walk through the door. The ambiance, the interiors, and the exteriors are to die for. And the properties are meticulously maintained to ensure they keep up with the world's standards.
Also, you can get private villas or family-friendly villas. Private villas are perfect for when you are going on a silent retreat.
Food at The Luxury Hotel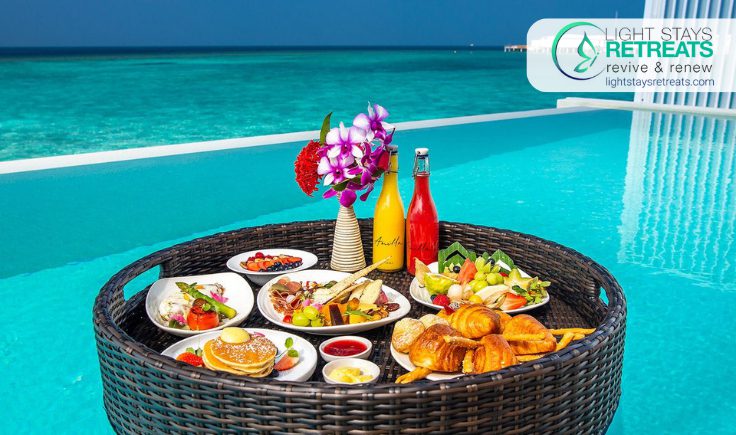 First things first, be sure to check whether the meals are included in the price or not. No doubt sumptuous meals at the luxury villa.
And, some of the luxury retreats allow their guest to have a private chef. This way, you can have your meals customized to the last detail.
Are you wondering what meals are prepared at luxury retreats? It will depend on the program the retreat is running. There are also exceptions for guests who would want:
vegan meals,
vegetarian meals,
gluten-free meals,
or any dietary needs.
The single thing we assure you is that all meals at a luxury resort will be exquisite.
Many luxury retreats at the islands offer gourmet meals prepared by in-house chefs. These meals are often made of local and organic spices and ingredients. This would be a bonus to the people who like sampling new dishes.
State-of-The-Art Facilities and Amenities
There is no doubt, the facilities at a proper luxury resort will exceed your expectations. The luxury villas will have:
sauna facilities and steam rooms,
onsite tennis courts,
fitness centers,
golf courses,
private swimming pool,
jacuzzi.
All these ensure that you enjoy your leisure time at the luxury facility. And, they are suitable for your physical well-being.
Besides, you will enjoy services and pampering such as massages from expert massage therapists.
Premier Programs
Luxury resorts offer programs that help you improve both your mental and physical well-being. The wellness retreat programs are tailored with expertise and will stick with you for a lifetime. Some luxury resorts let you choose programs that you want to work in. 
However, the most popular are the yoga events organized at the resort. Yoga sessions are sometimes done first thing in the morning or last thing before going to bed. The staff will be accommodating and keen on helping you discover your personal care journey. You will learn and practice yoga with the best yogis in the world. We cannot think of any better way to go deeper in your fitness journey.
Benefits of Going to a Luxury Villas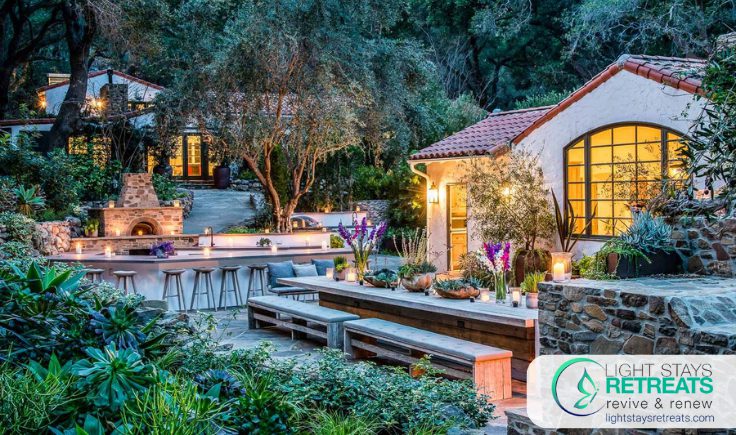 Well, you go there to get a piece of the extravagant life. And that alone is enough to get you packing those bags. Because who does not want a soft side of life? Everyone deserves it.
However, going there comes with many other benefits to your health. We discuss them in detail below.
Luxury Retreat for Deep Relaxation
Does your work take too much of your time? Do you barely have time for your relaxation?
Then taking a week or just a weekend at a private villa to an island or your dream destination would deeply relax you. You will be in a serene environment, away from all your life stress. We do not know what feels better than not being in contact with the things that stress you.
Spending time at a luxury residence relaxes your mind and gives you the energy to go back stronger and better.
Luxury Retreat to De-stress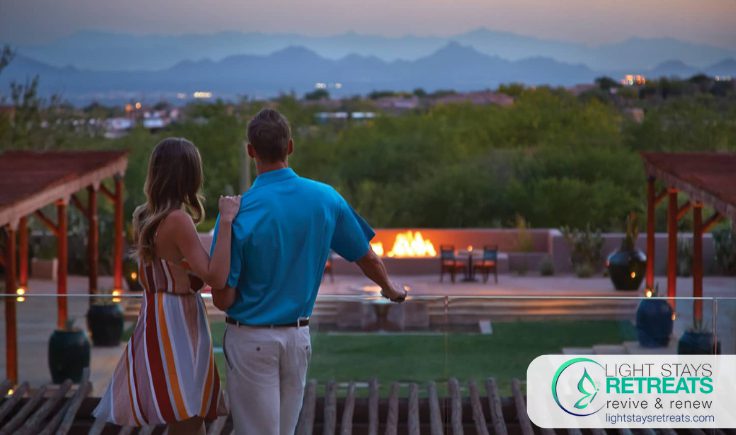 When you have a long to-do list, or when everything seems to be going contrary to your plans, your stress levels shoot high.
Picture this; you feel like you are on the edge, and everything feels like it is crumbling down. And then you escape to a luxury property with vineyards. You spend time making new and like-minded friends. The nights are spent in lavish apartments and the days interacting with nature in a beautiful vineyard.
Temporarily stepping from the stress and letting go of the past is a sure way to relieve stress. The happiness and joy that come with being at a lavish resort will gradually fade away from your stress and struggles.
Luxury Retreat for Physical Well-being
Luxury resorts are huge in helping improve your physical wellness. We love to think of them as an opportunity to You will most likely take part in yoga or work-outs in their fitness center. (2)
Yoga and routine working out is suitable for:
normalizing your blood pressure
weight loss journey
lowering the risk of heart diseases
Book that luxury vacation and take your time to focus on your health.
Luxury Retreat Frequently Asked Questions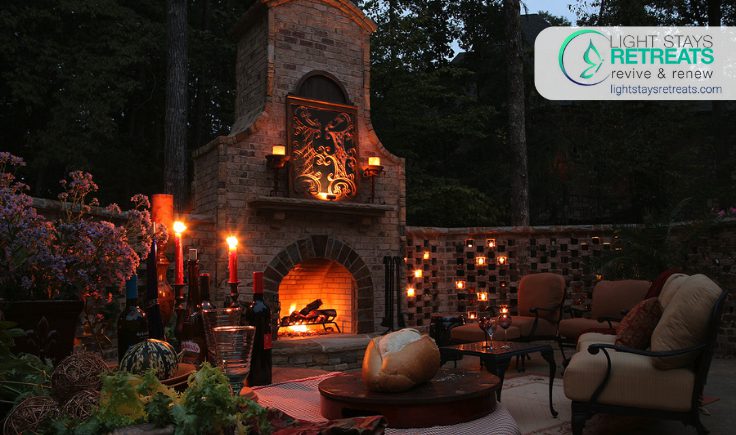 We answer some questions on luxury retreats. We hope that this helps answer any inquiries you may have on the same.
How Much Does a Luxury Retreat Cost?
It isn't easy to give an estimate of the cost of luxury retreats. They come in different styles and with different programs.
They may be pricey, but the entire experience will be worth it.
Why are Luxury Retreats Expensive?
Buying luxury is not cheap. The resorts spend lots of money to bring you the experience of your lifetime. To keep the resorts running, guests have to pay for it. The food, services, the customized programs plans, VIP treatment from experts in the field, and state-of-the-art facilities and amenities make the whole experience pricier than regular retreats.
Where can I find Luxury Retreat Destinations?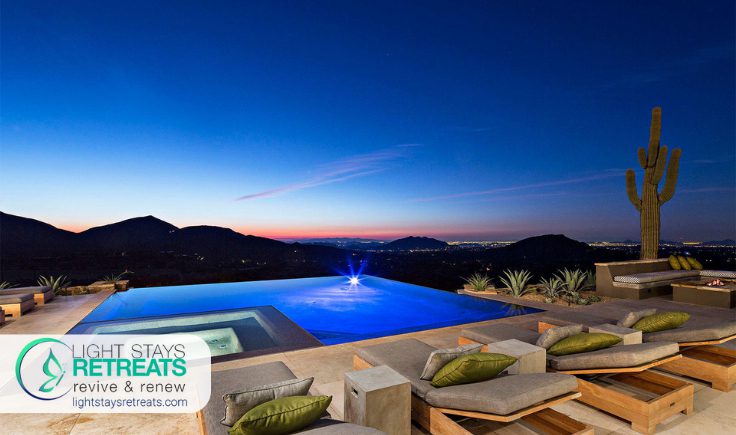 There are many luxury retreats worldwide, and finding the perfect destination may be challenging to find. A search on Google will give you the answer. Search something like, "Luxury retreat near me," or luxury retreat plus the preferred destination. Something like luxury retreat California or luxury retreat Arizona. These searches should land you what you are looking for.
What are Activities done at a Luxury Retreat?
Activities at the retreat depend on each facility and the theme of the retreat. However, it can include:
Yoga,
Spa treatments and massages,
Steam baths,
Swimming,
Interaction with nature,
Working out,
sight-seeing.
Final Thoughts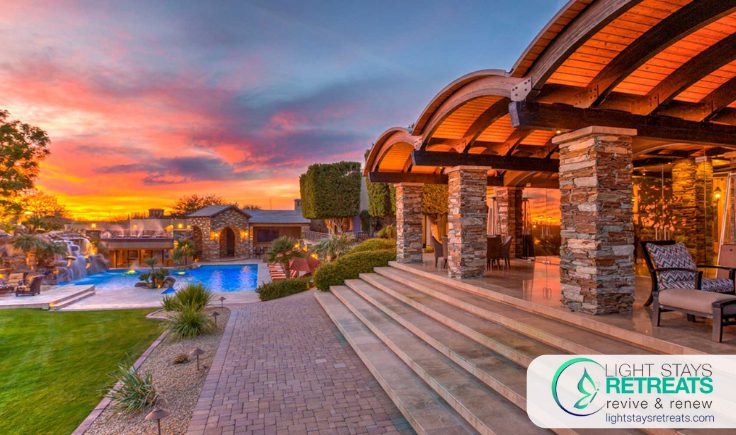 A luxury retreat is an opportunity to do something nice for you. We often get indulged in making ends meet and forget to treat our bodies, and that is why we recommend that you schedule occasional luxury destinations. Don't think much into it. Don't think much into what research says about pampering yourself. Well, of course, according to research pampering yourself is good for your mental and physical health. But the fact that you deserve the soft side of life is enough to have you book that flight.
Our parting shot would be to encourage our readers to live by the words of Kristi Ling, "caring for your body, mind, and spirit is your greatest and grandest responsibility. It is about listening to the needs of your soul and then honoring them." Go ahead, give yourself that nice treatment. Your health will appreciate you. 
Learn more about Light Stays Retreats >>>
Sources:
1 https://www.crunchbase.com/organization/luxury-retreats
2 https://www.travelandleisure.com/trip-ideas/yoga-wellness/wellness-retreats-for-women