Thinking of going on a Yoga Retreat?
We are glad you are because you will be taking your self-care routine to a fun level. A lot of us can agree to this; self-care on the regular can be demanding. If you have been struggling with your daily yoga classes or just physical and mental care, that is a sign that you should treat yourself to yoga retreats.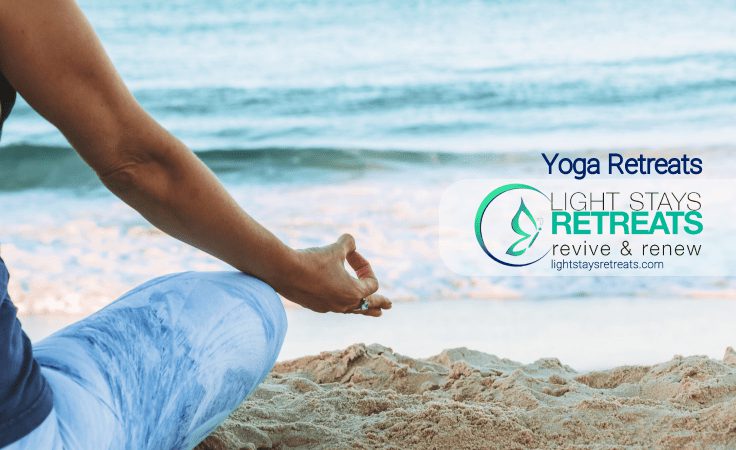 You will be thankful that the yoga retreat will not only be beneficial just during the period at the retreat center. You will acquire loads of skills and techniques that will take your self-care routine to a whole new level. And for a lifetime.
Join the many health-conscious people who are now spicing their wanderlust with a yoga retreat.
But before that, come with us as we take you through all you need to know before getting into the best yoga retreats.
What is a Yoga Retreat?
A retreat is a decision to withdraw temporarily from your everyday life. A yoga retreat is an act of stepping away from the daily pattern and everyday living to go:
stretch your muscles,
work your flexibility,
and most importantly, working on your mental well being and inner peace.
To us, a yoga retreat means stepping away from everyday life hustle and challenges and just stepping into a zone of calmness and inner peace. We like to perceive it as a way of secluding oneself and perceiving your life from a crucial perspective.
Daily life challenges can be complicated and stressful. Life becomes complicated and stressful from:
concerns with children,
work and daily commuting,
career-life balance,
romantic relationships,
finances.
The challenges and stressors never seem to stop. Going on a yoga escape and learning from the best yoga teachers is an act of self-love and maybe tapping into a happy life.
What Do You Do At Yoga Retreats?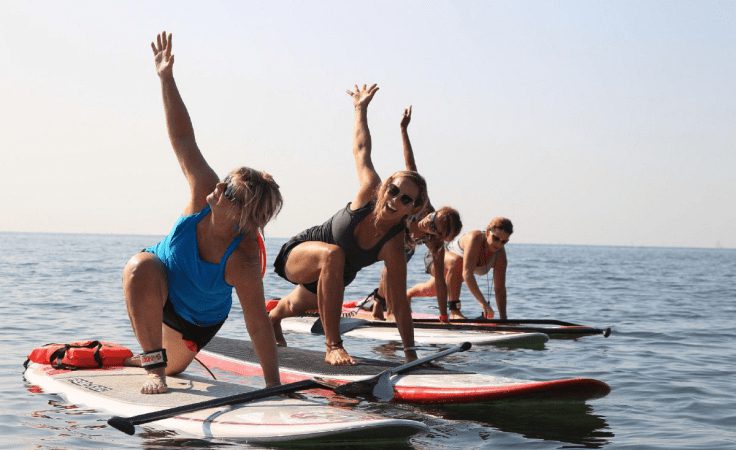 First things first, every yoga retreat is different. Therefore, one retreat you spend time in will not have the same activities as the next you spend time in. This is why you need to take time in choosing the best retreats for a yoga holiday.
However, something in common for all the top yoga retreats, you will:
reset your body and mind,
reprogram your physical and mental health,
relax your body, mind and soul,
tap into meditation and practice mindfulness,
rejuvenate of health and happiness,
get in touch with nature.
You will also learn new yoga styles from the yoga vacation. You will meet a professional yoga teacher who will take your yoga practice to a whole new level.
Also, some yoga retreats will have activities such as:
wine tasting,
cultural lessons such as cooking classes or preparing vegan meals,
surfing,
hiking,
walks in local towns and markets,
digital detox.
In many yoga retreats, these are optional activities, and you get to choose what works best for you. That is why you need to study their programs and itinerary for your yoga holiday before booking.
How Much Does a Yoga Retreat Center Cost?
Again, all yoga retreats are different. And this means that prices vary greatly. Also, are you spending seven nights at the wellness retreat resort? Or are you just spending the long weekend getting yoga therapy? Yes, the number of days spent will also determine how much you pay.
To clear vagueness, we will give you an estimation. Many day-long retreats generally cost anything between $55-$70 per person. However, many overnight retreats may cost $300 to$350 per person per night. The overnight fees include meals, lodging, and activities.
Some high-end retreats that add luxury to the yoga classes and activities may cost much more. So it will depend on what you choose.
What Happens to Your Body When You Start Doing Yoga?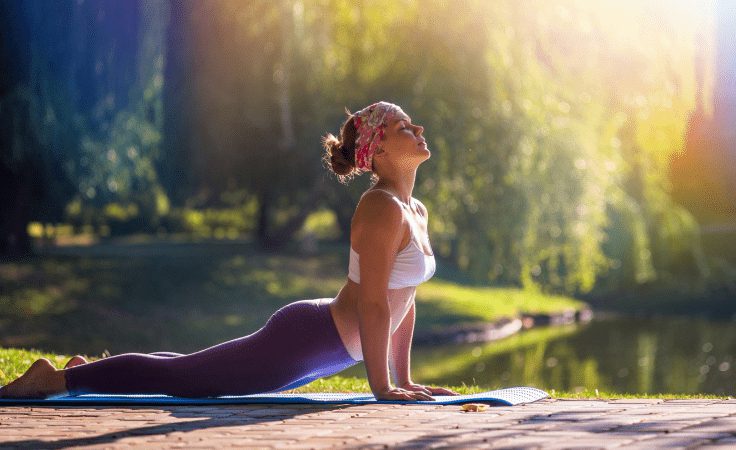 Yoga is a physical activity. It is, therefore, suitable for your physical well-being. But even more importantly, yoga is heavy on your mental well-being.
Yoga is a combination of meditative breathing and challenging yoga poses and exercises. (1) The exercises focus on achieving the harmony of your body and mind while improving the well-being of both.
Yoga classes increase blood flow to the muscles. Increased blood flow means: raised
oxygen supply to muscles,
essential nutrients supply to active tissues.
This, in turn, means:
improved muscle functioning,
quick repair of damaged muscles and tissues,
Redirection of sugar from the bloodstream to the muscles, therefore lowering blood sugar levels,
builds muscle strength.
Yoga and Stretching
If you are wondering why daily yoga classes are slowly taking over, it is because of the stretching ability of your muscles. And why is muscle stretching important?
Body muscles are made of muscles that interlock with each other, just like the teeth of a zip. During regular exercises and body movements, the muscles contract, shortening the muscle fibers. If they are not stretched, they remain tight and stiff.
Yoga exercises involve stretching and, therefore, stretch and re-aligns body muscles.
And over time, the stretched and lengthened muscles result in inflexible muscles.
Why Do People Go To Yoga Retreats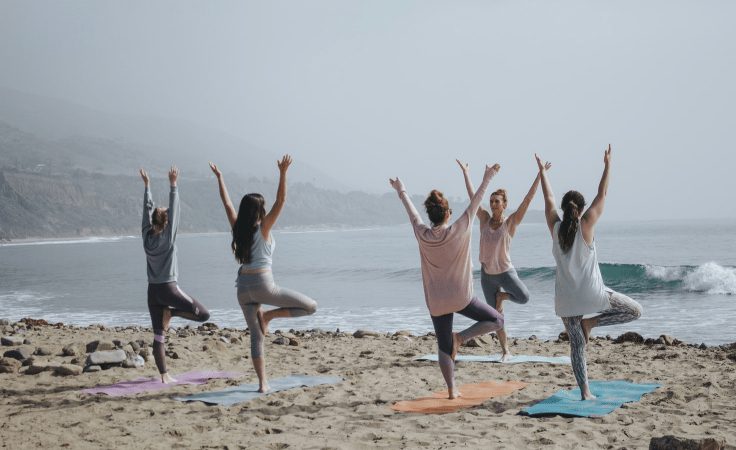 The retreat will help you to truly relax. If you are craving a deep relaxation from the rushed life we have, getting some time in yoga wellness resorts will do the magic.
Furthermore, people go on a yoga retreat to spend time with nature and connect with their deeper selves.
What is more, that holiday yoga class will let you interact with world-renowned teachers of yoga. Yes, yoga meditation during your free time is excellent, but it is a whole new level of learning the skills from the best there is.
Furthermore, yoga retreats are a way to spice up your holiday. Whether you are headed to a beach by the Pacific Ocean or other popular destinations, accompanying the visit with yoga practice will make every moment worthwhile.
How to Choose Best Yoga Retreats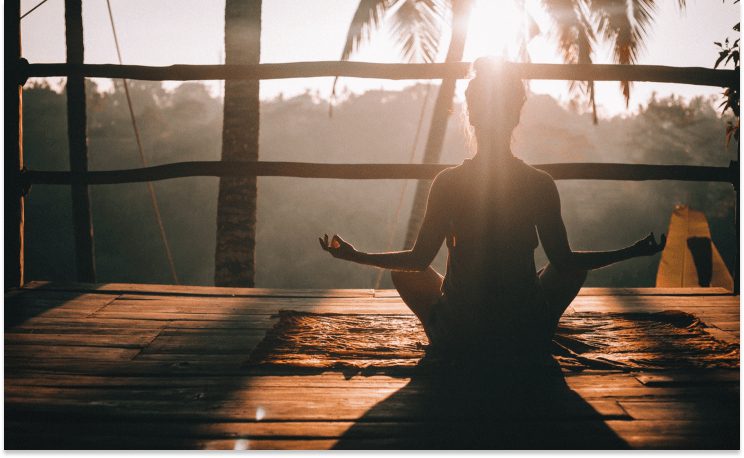 As already said, all yoga retreats are different. (2) Therefore, choosing a yoga retreat may be challenging. Here are some top factors to help select the best yoga retreats for you.
What Type of Yoga are You Into?
Different yogis and yoga instructors are into different types of yoga. Therefore, you want to look at what the retreat center offers.
Is it Vinyasa, Hatha, Kundalini, or Restorative Yoga?
What benefits are you looking for from Yoga classes?
Another way to look at it would be what health benefits would you love to achieve?
If you want to focus on the athletic side of yoga, then look for a retreat with hatha yoga teachers. However, if you want to coordinate your inner peace with physical movements, vinyasa yoga retreat centers would work well for you. Vinyasa yoga draws its guidance from ashtanga yoga in the 80s. If you would like to get in touch with your spiritual practice attached to yoga, then getting a stay at retreats with kundalini yoga specialists will work well for you.
Also, are you looking:
Physical or mental healing,
to explore or get in touch with nature,
to de-stress,
rebuild your energy,
explore your inner-self during your free time.
Multiple retreats offer you this, but you sure want to know whether they have specialists and facilities to help you achieve your desired benefits.
Location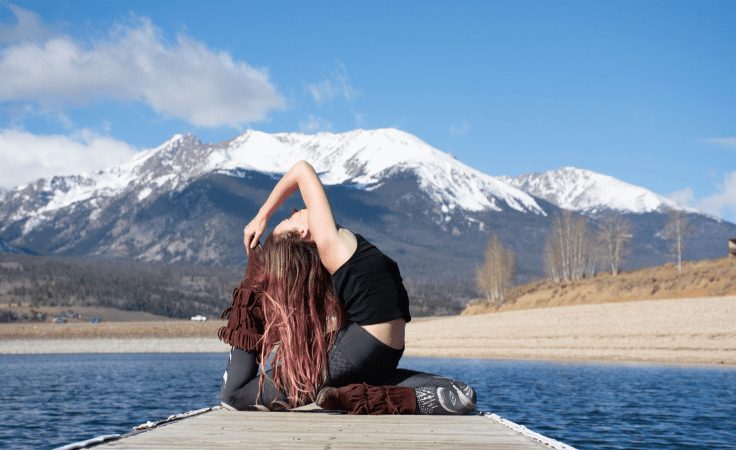 There are yoga retreat centers worldwide, so choosing the best location for you is crucial.
We recommend that you choose a place you already love or maybe would love to explore.
Are you a mountain or a hiking person? Maybe yoga retreat in Southern Califonia will work the magic for you. For example, San Diego has some stunning coastal cliffs, waterfalls, and even views of Mexico.
Would you rather be in a city center or with nature?
Do you prefer warm sunny beaches? Then yoga retreat in Northern California will work best for you. The dramatic pacific coastline will spice up your retreat with a rich beach experience.
Also, location will help you choose what optional activities you can engage in out of your yoga and meditation retreat classes.
Going to the southern coast can mean unlimited access to the beach. A center in the country can be synonymous with exploring nature, while a center in the city would mean getting into culture with monuments, history, and culture.
Choosing A Teacher, Coach And Guide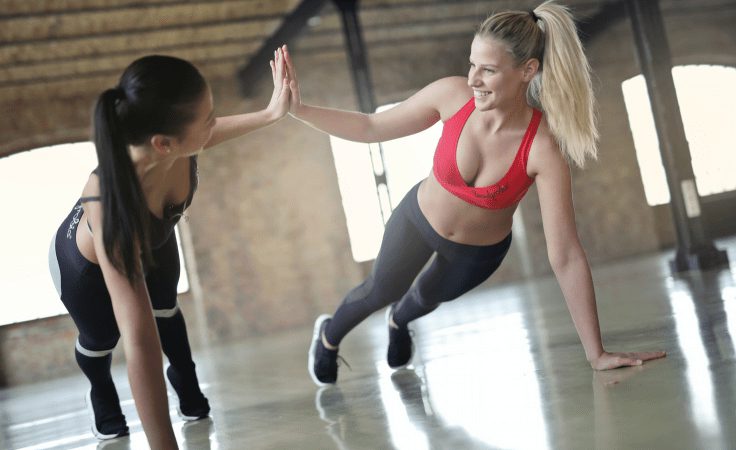 How many years of experience does your yoga teacher have? Do they have experience guiding small retreat groups? Is the yoga teacher conversant with the retreat area and the surroundings or activities involved?
This is your holiday, and you want to have the best experience. This is why it is advisable to get all the needed professional information of your instructor beforehand.
Theme Or Focus Of Yoga Retreat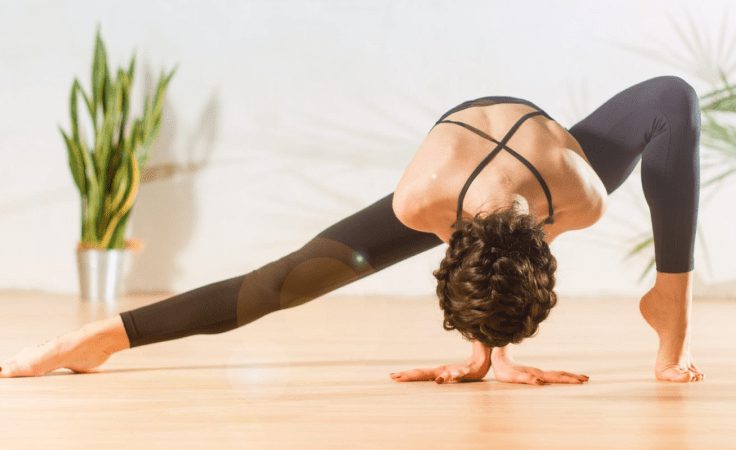 Yoga retreats will always have a theme they focus on.
Imagine this scenario, a retreat you are attending focuses on personal growth and spirituality, yet all you are looking for is physical exercises. This would be pathetic for your expectations. And also a waste of money and time. Therefore, ensure the themes of the retreats are what you are looking for before making any bookings.
Yoga Retreat Price
You want to ensure that the cost of the retreat is within your budget.
But still, we love to tell people not to get lured with cheap retreat centers. Picture this: a cheap retreat center with 60 clients per session. And the sessions are 30 minutes long to pave the way for another session. And another relatively pricier retreat with 15 clients per 60 minutes-long session. Of course, you want to be in the latter.
Tip: The best yoga retreats in the USA have everything inclusive in their packages. From meals, yoga classes, outdoor activities, accommodation, and pretty much everything you will need over your stay. This way, It becomes easier to budget for your retreat.
It is very easy to overspend if meals or other activities are not included in the package.
Yoga Retreats Frequently Asked Questions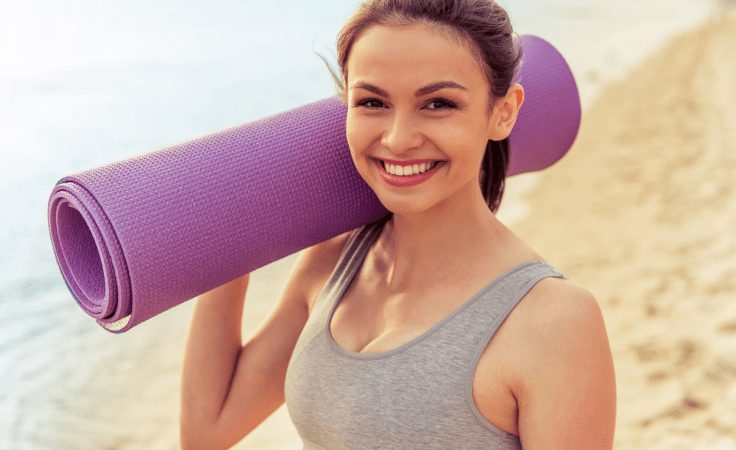 The practice of yoga on holiday camps is not new. But many yogis and health-conscious people have yet explored it. Get in touch with these before searching for a "yoga retreat near me'.
What is a Yoga Retreat?
A yoga retreat is a recreational holiday that involves leaving behind everyday stress and activities. It involves picking up getting in touch with nature, activities to explore the outside world, pure meditation, practicing poses, and generally getting intimate with your conscience and inner self.
Is a Yoga Retreat Worth It?
It is! Your inner self and body will be grateful for the sound healing and meditation accompanying these retreats. It is an excellent practice to get in touch with your inner namaste energy and physical body healing.
Final Thoughts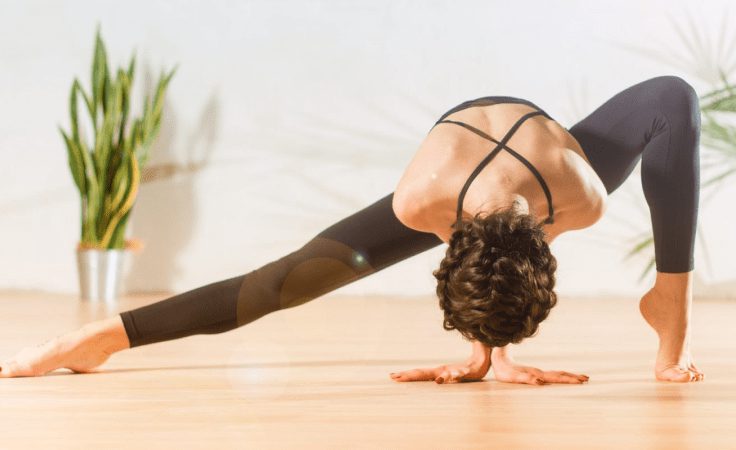 There we go for yoga retreats. Whether you are searching for a yoga retreat in Arizona or the best yoga retreats in the US, we believe you are set to start your journey. To us, and many people who have been to yoga retreats or a yoga spa retreat, it is a place to release steam, go deeper into meditation, and heal our bodies.
Get that yoga retreat; your self-care journey will love you right back!
CHECK OUR ALL RETREATS HERE >>>
Sources:
1 https://www.webmd.com/balance/guide/the-health-benefits-of-yoga
2 https://www.health.harvard.edu/staying-healthy/yoga-benefits-beyond-the-mat