Retreats in Northern California are a sure way to transform your body health.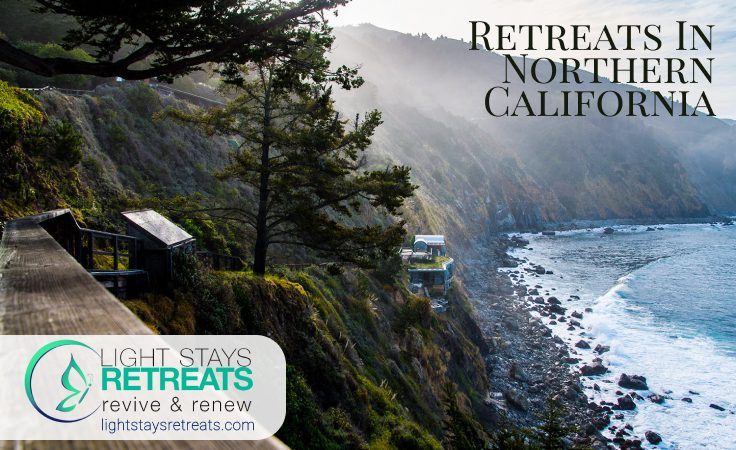 When we think of Northern California, we picture:
endless miles of the pacific ocean coastline,
rugged mountain peaks,
acres of redwoods.
And what we love most is the wellness retreat facilities located across Northern California. If you are searching for physical, mental or emotional recharging, Northern California has got something for you.
At Light Stays Retreats, we are impressed with how much Northern California can play a huge role in your health optimization. We, therefore, created a guide on Northern California retreats. This will help you in the location of the best wellness retreat centers in Northern California.
Shall we start unboxing what Northern California has for us?
Why Wellness Retreats in Northern California?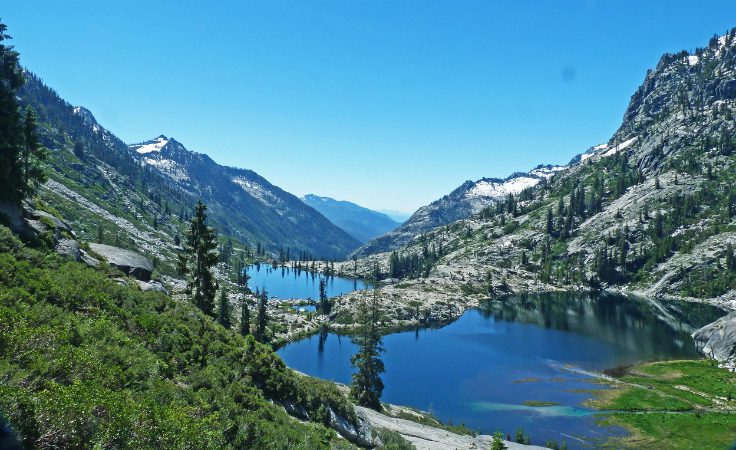 NorCal is an expansive region of the Golden State. It, therefore, has a lot to contribute to your healing and health. Northern California could be your ideal destination if you are in search of a wellness getaway to:
destress,
escape from the busy lifestyles,
relax and rejuvenate,
find your inner peace,
improve your general wellbeing and life.
But you do realize that these are pretty much vague. We, therefore, give you information on how exactly Northern California will transform your wellness journey.
So, here is what Northern California has to offer to your wellness journey.
Endless Yoga Retreats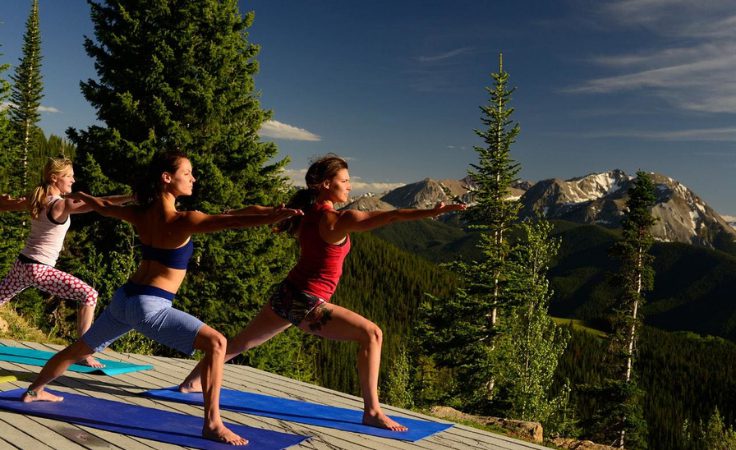 Are you looking to recharge your spirit? Booking a yoga retreat to sunny Northern California is the secret. Well, it is no longer a secret.
Yoga classes will help you listen to your body and mind. Furthermore, the yoga classes in the retreat facilities will help you gain a deeper understanding of:
Hatha yoga,
Kriya,
Ananda yoga,
Vinyasa flow.
These are good to take you through a journey of self-discovery. They are also superb for promoting:
body balance
energy and strength,
heart health,
relaxation,
stress management,
better sleep.
You can find retreat facilities that offer yoga as their main retreat facility. However, you will be delighted to realize that such centers have a couple of other complementary activities.
Meditation Retreat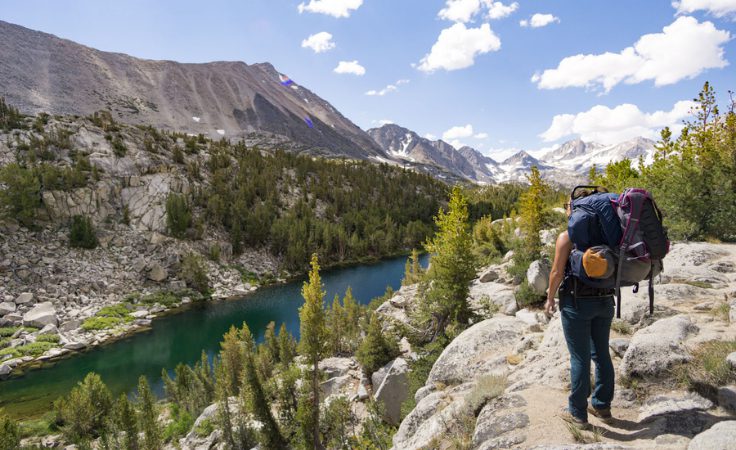 You have been told time and again to have daily meditation sessions. You already know that it is suitable for your mental and emotional wellness. However, many people don't realize that meditation is an art people learn and grow in.
Our trick to growing in meditation is finding somewhere calm and serene. The place should allow you to let go and focus on the moment. (1) A tranquil place away from the hustle-bustle of work and daily life. And the place could be NorCal. 
A retreat center that offers yoga or spiritual classes would most probably focus on guided meditation sessions too. Yoga and meditation go hand in hand, after all.
Daily Hiking and Camping Opportunities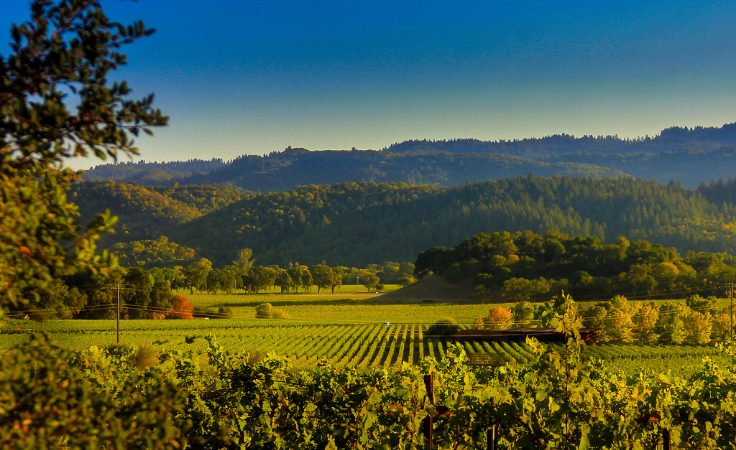 NorCal has some fantastic hiking trails you could explore. And there are a lot of retreat centers that offer guided hiking on the mountain ranges of Northern California.
Every retreat center is different. They also determine what their schedule will look like. However, it is not difficult to find something that includes:
two yoga sessions or yoga classes per day,
preparation of daily vegetarian meals and plant-based meals,
hiking during free time.
Furthermore, some centers allow you to camp. You can camp at the foot of the breathtaking Sierra Nevada Mountains. We are sure you will love how this keeps you out of the polluted city air. As you take a deep breath of the fresh air, your lungs will realize how much you have been missing.
Get in Touch with Nature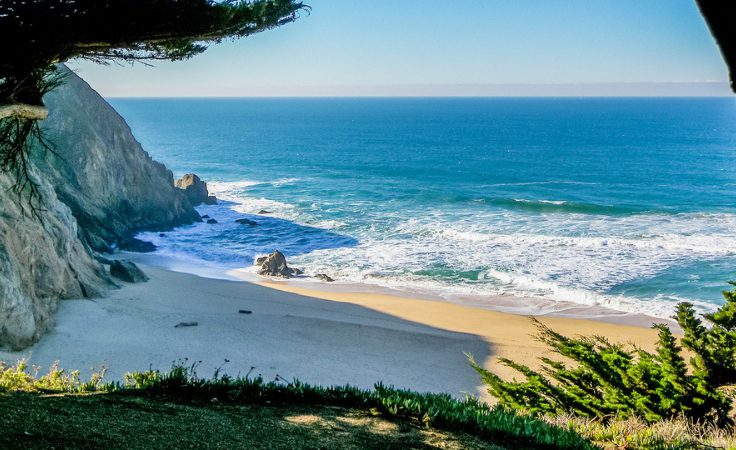 Nature has mighty healing power. Furthermore, it is sacred and helps us get in touch with our spirituality. 
The thing about NorCal is that it is diverse when it comes to nature. And by diversity, NorCal really said anything for its guests. You will have:
acres of vineyards,
fascinating mountain ranges and rock formations for mountain people,
miles and miles of beaches,
natural hot springs,
breathtaking valleys,
rolling hills,
forests and jungles.
With these, you can have your way with nature. For instance, NorCal's nature offers you forest bathing. Yes, you no longer have to go to Japan to enjoy the benefits of forest bathing. Some of the benefits of forest bathing you may enjoy in Northern California's wilderness include:
reduced production of stress hormones,
improved happiness and positive emotions
lowered blood pressure and heart rate,
boosted immune system,
improved creativity,
accelerated recovery from illnesses.
Being out in nature is a big plus in your health's optimization. We, therefore, encourage you to go out there and get involved with the mightiness of Mother nature.
Participate in a Silent Retreat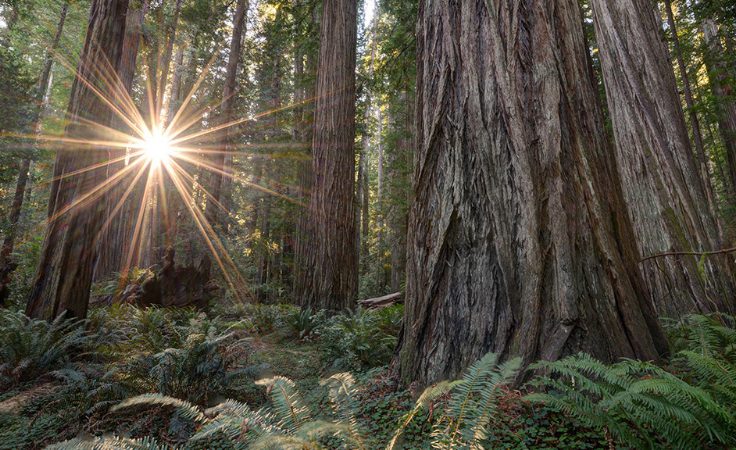 You can go to a retreat center and participate in a silent retreat. One thing silent retreats call for is serenity. There are a couple of destinations in Northern California that are perfect for silent retreats.
They are calm, tranquil destinations that give you the needed peace of mind. This is probably why the Hollywood elite frequent these destinations. They are the perfect place to relax and let go of a busy life. We love to think that the silent retreats in Southern California are the perfect place to find yourself again.
Add Adventure to Your Fitness Journey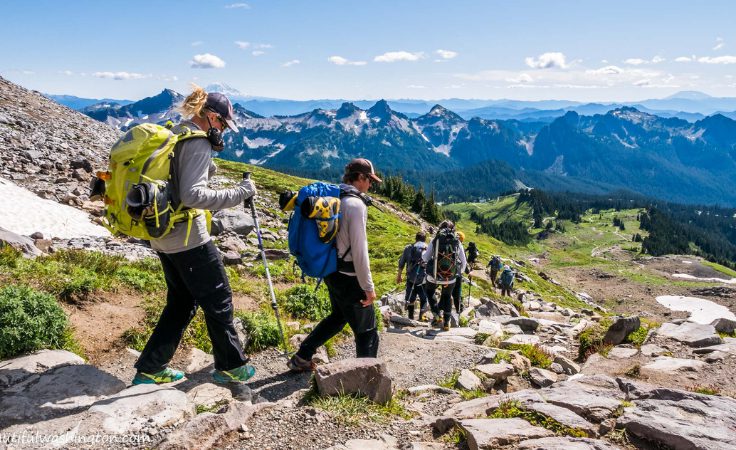 What is your fitness journey like? For the regular person, fitness is usually an optional activity. They either go to the gym late in the evening after work. And this depends on how exhausted they are at the end of the day. If they leave work fatigues, then working out can as well wait.
This becomes the schedule, and some people end up abandoning working out altogether. The secret to keeping up with a workout routine is making it fun. This is the only way you will look forward to it.
There are wellness retreats in Southern California and Northern California that offer fitness classes to their guests. And what stands out from all of them is how adventurous the classes are. Don't get surprised when you start handling multiple fitness classes per day. (2) 
And after the adventurous fitness classes, you can crown the sessions by soaking in the pool or hot tub.
Indulge in Luxury Retreats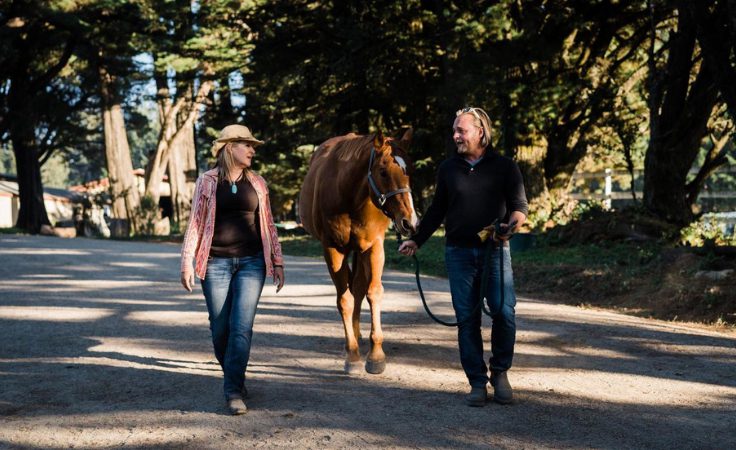 It is no secret that retreats in California are keen on offering their guests and residents luxury. And as you head down to Northern California, you sure want to go to the spa retreat facilities. The service you get there is perfect for unwinding. Furthermore, it is suitable for your mental and physical health. 
some of the spa treatments you will enjoy in the spa retreats include:
massages
time to unwind in a hot tub
detoxifying body scrubs,
facial treatments,
essential oil treatments.
If you have been looking for somewhere to pamper yourself and give your body a luxurious treatment, North California has something for you.
Go on Group Retreats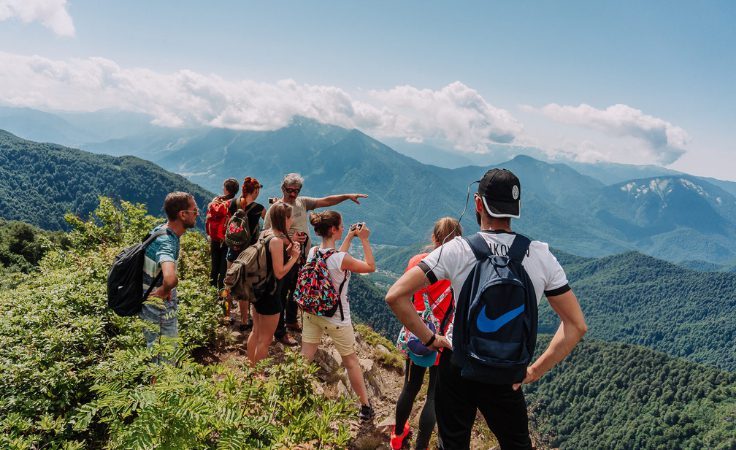 A lot of times, a retreat entails escaping from daily life. You then go to a destination to relax, find your inner peace, and optimize your body health. And a large part of this involves leaving behind your family and friends.
However, going out on retreats with your family and friends has shown to have some positive benefits. And California seems to understand the benefits of group retreats. There are lots of retreat facilities that offer:
group accommodation options such as double rooms,
facilities for seminars and workshops
activities suitable for team and relationship building,
family ranch houses,
children-friendly activities and facilities.
Therefore, if you are looking for the perfect weekend getaway for your family or group of friends, have a look at what Northern California has to offer. (3)
Northern California Destinations to Watch Out For
Northern California is vast, and even more, every city has a different thing to offer. Therefore, settling for a retreat center may be challenging. All the choices you have may all end up looking enticing. WE, however, review a few cities to watch out for as you are looking for something in the northern of the Golden states.
These could as well end up being your happy places.
Retreats in Northern California: Visit San Diego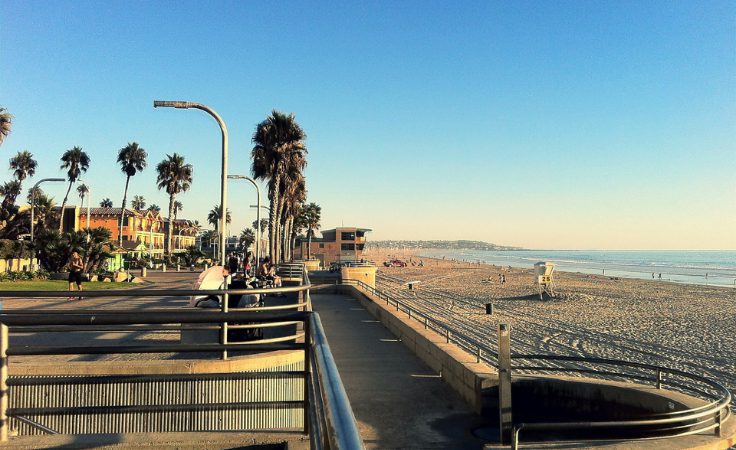 If you are after an idyllic climate, go ahead and book a wellness retreat in San Diego. Besides, San Diego boasts over 70 miles of pristine beaches. Therefore, if you want to spend time on some of the best beaches the world has to offer, head down to San Diego.
Furthermore, san Diego has world-class family attractions. This makes it ideal for family retreats. In san Diego'sEast County, you get to enjoy a plethora of fun activities such as:
hiking,
camping,
fishing,
wildlife observation.
If you want to engage in yoga retreats crowned by wine tasting, the North County of San Diego would be perfect for you.
Retreats in Northern California: Visit San Francisco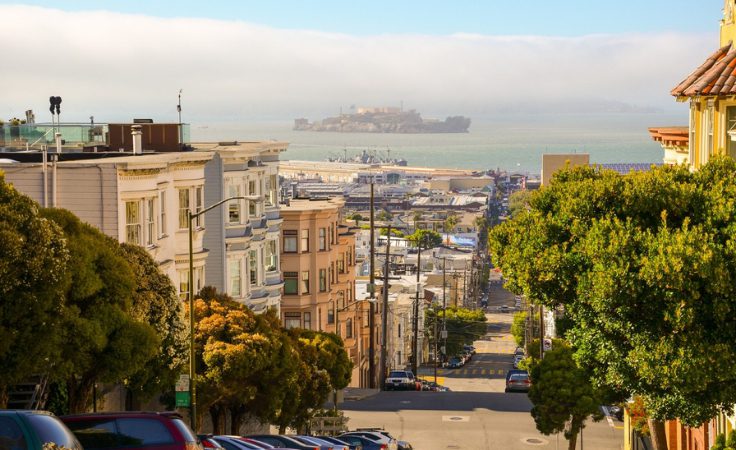 There is more in San Francisco than just the Golden gate bridge. The city of San Francisco has so much to offer, especially in culture and art therapy.
Also, the surrounding area has a lot of redwood trees, which allow you to relax, and take in nature. Furthermore, you can have a boat ride to Alcatraz Island. We cannot think of a better environment to meditate and have a silent retreat than a chilled-out island.
Retreats in Northern California: Visit The Big Sur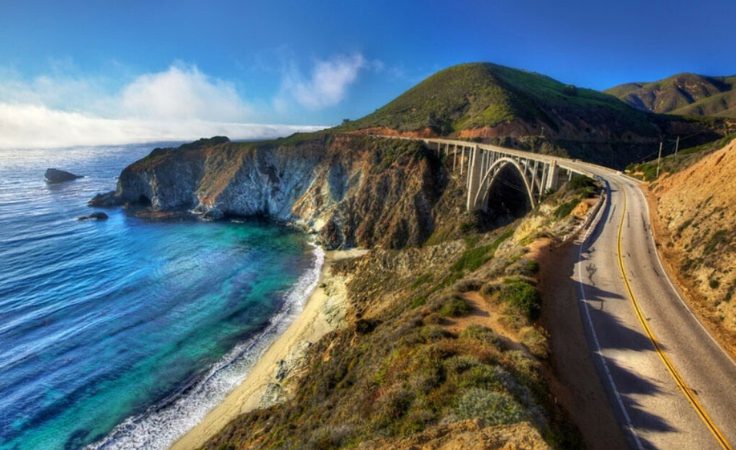 Big Sur gives woodsy coastal vibes. It is a chilled-out place that offers opportunities for unbeatable hiking and exhilarating scenery.
And the drive from San Francisco to the Big Sur is thrilling and relaxing enough. You can also get the opportunity to take in the 80 ft waterfall and the redwood groves.
As you retreat in Big Sur, we encourage you to abandon your modesty and just let go. It does some magic to your emotional stability. Take the opportunity and soak in the clothing-optional hot springs.
Finish your days by watching the sunsets over the mountains and the ocean.
Final Thoughts
Taking a break and going on a relaxing adventure should be part of everyone's health routine. However, the problem is usually choosing where exactly to go for the adventures. As we have shown you in this article, Northern California is an excellent place to be for your wellness retreat and getaways.
Nature, retreat centers, geography, and the climate, seem like a bit of paradise to us. There is always something in NorCal that will get you steps closer to your wellness goals. So, head over to Northern California the next time you are out looking for a weekend wellness retreat. Looking back, you will be glad you made that decision. 
Sources:
1 https://www.visitcalifornia.com/experience/incredible-wellness-experiences/
2 https://www.canyonranch.com/woodside/northern-california-retreat/
3 https://www.aarp.org/home-family/your-home/info-2021/reasons-to-consider-a-marriage-retreat.html